What's Love Got to Do with It (Touchstone Movie)
Here is everything you need to know about the amazing Touchstone movie What's Love Got to Do with It including casting, reviews, fun facts and more. I hope you find this listing informative and helpful!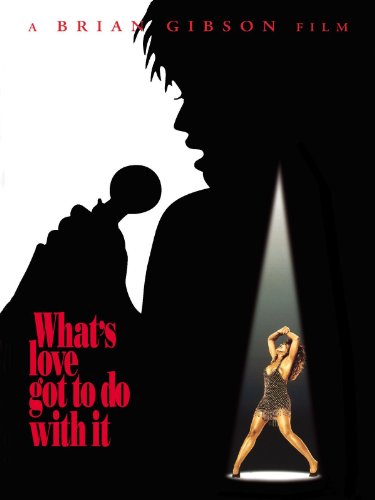 What's Love Got to Do with It Details:
Experience for yourself the powerful true-life story of Tina Turner — rock 'n' roll's remarkable and talented superstar. Laurence Fishburne and Angela Bassett deliver winning performances as Ike and Tina Turner — whose turbulent relationship eventually forces Tina to leave and face the fear, pay the price, and find the courage to believe in herself. Don't miss WHAT'S LOVE GOT TO DO WITH IT — the amazing and uplifting story of one of the world's most exciting, high-energy entertainers!
Key Cast:
Angela Bassett: Anna Mae Bullock / Tina Turner
Rae'Ven Larrymore Kelly: Young Anna Mae Bullock
Cora Lee Day: Grandma Georgiana
Khandi Alexander: Darlene
Laurence Fishburne: Ike Turner
Jenifer Lewis: Zelma Bullock, Tina's mother
Phyllis Yvonne Stickney: Alline Bullock
Penny Johnson Jerald: Lorraine Taylor
Vanessa Bell Calloway: Jackie
Chi McBride: Fross
Sherman Augustus: Reggie
Terrence Riggins: Spider
Bo Kane: Dance Show Host
Terrence Evans: Bus Driver
Rob LaBelle: Phil Spector
James Reyne: Roger Davies
Richard T. Jones: Ike Turner, Jr.
Shavar Ross: Michael Turner
Damon Hines: Ronnie Turner
Suli McCullough: Craig Turner
Elijah B. Saleem: teenage Ike Turner, Jr.
Key Crew:
Director: Brian Gibson
Producers: DOug Chapin and Barry Krost
Screenplay: Kate Lanier
---
Related Articles:
---