While You Were Sleeping (Hollywood Pictures Movie)
Here is everything you need to know about the amazing Hollywood Pictures movie While You Were Sleeping including casting, reviews, fun facts and more. I hope you find this listing informative and helpful!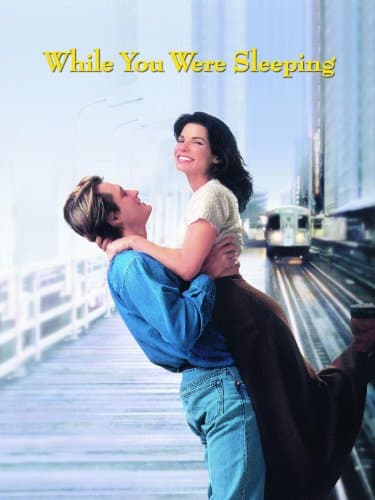 While You Were Sleeping Details:
Sandra Bullock (Speed), is Lucy — a lonely subway worker infatuated with a gorgeous man she's only seen from afar. After she saves his life, she's mistaken for his fiancée as he lies unconscious in a hospital. Suddenly, Lucy finds herself in the welcoming arms of the man's family and falling in love with his brother Jack (Bill Pullman — Casper). But when the comatose man awakens, Lucy also finds herself in the worst predicament of her life!
Key Cast:
Sandra Bullock: Narrator/Lucy Eleanor Moderatz
Bill Pullman: Jack Callaghan
Peter Gallagher: Peter Callaghan
Peter Boyle: Ox Callaghan
Jack Warden: Saul Tuttle
Glynis Johns: Elsie
Micole Mercurio: Midge Callaghan
Jason Bernard: Jerry Wallace
Michael Rispoli: Joe Fusco, Jr.
Ally Walker: Ashley Bartlett Bacon
Monica Keena: Mary Callaghan
Key Crew:
Director: Jon Turteltaub
Producer: Roger Birnbaum and Joe Roth
Writers: Daniel Sullivan and Fredric Lebow