White Squall (Hollywood Pictures Movie)
Here is everything you need to know about the amazing Hollywood Pictures movie White Squall including casting, reviews, fun facts and more. I hope you find this listing informative and helpful!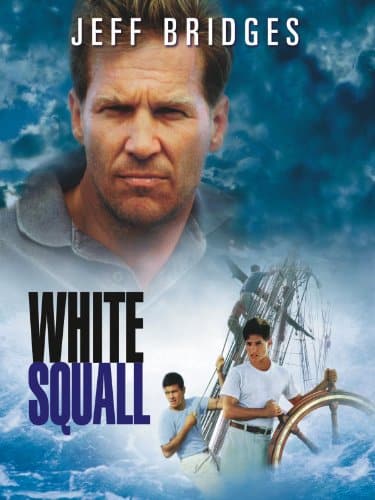 White Squall Details:
Hollywood favorite Jeff Bridges (THE BIG LEBOWSKI) stars in this thrilling high seas adventure! Bridges leads a crew of seafaring students (including Scott Wolf from TV's PARTY OF FIVE) on the voyage of a lifetime! But just before their return, nature teaches the toughest lesson of all … turning this journey at sea into a test of the crew's courage and will to survive! From acclaimed filmmaker Ridley Scott (BLADE RUNNER) — don't miss any of the pulse-pounding, edge-of-your-seat excitement that this breathtaking motion picture delivers!
Key Cast:
Jeff Bridges: Captain Christopher "Skipper" Sheldon
Caroline Goodall: Alice Sheldon
John Savage: McCrea
Scott Wolf: Chuck Gieg
Jeremy Sisto: Frank Beaumont
Ryan Phillippe: Gil Martin
Eric Michael Cole: Dean Preston
Julio Oscar Mechoso: Girard Pascal
Balthazar Getty: Tod Johnstone
Jason Marsden: Shay Jennings
David Lascher: Robert March
Ethan Embry: Tracy Lapchick
David Selby: Francis Beaumont
Jordan Clarke: Charles Gieg, Sr.
Željko Ivanek: Capt. Sanders
James Rebhorn: Capt. Tyler
Jill Larson: Peggy Beaumont
Lizzy Mackay: Middy Gieg
Key Crew:
Director: Ridley Scott
Producers: Mimi Polk Gitlin and Rocky Lang
Screenplay: Todd Robinson