You Again (Touchstone Movie)
Here is everything you need to know about the amazing Touchstone movie You Again including casting, reviews, fun facts and more. I hope you find this listing informative and helpful!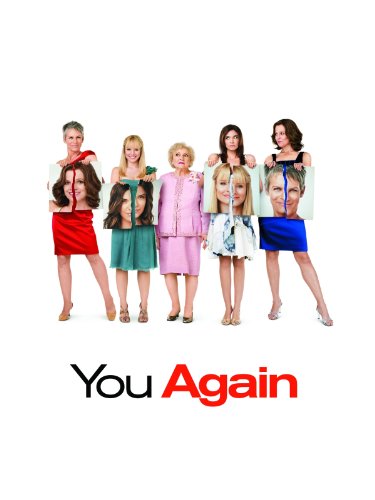 You Again Details:
You Again is pure fun that features an all-star cast with comedy pedigrees – including Kristin Bell, Jamie Lee Curtis, Sigourney Weaver and the always outrageous Betty White. For Marnie (Bell), high school was a horror movie, and her brother's wedding is the sequel when her archrival comes back to haunt her as his bride. It's nice girl versus mean girl in this hysterical reunion with the one person Marnie would really like to forget. And if that weren't enough, Marnie's mom (Curtis) reunites with her own high school nemesis (Weaver).
Key Cast:
Kristen Bell: Marni Olivia Olsen
Jamie Lee Curtis: Gail Byer Olsen
Sigourney Weaver: Ramona "Mona" Clark
Odette Yustman: Joanna "J.J." Clark
James Wolk: Will Olsen
Victor Garber: Mark Olsen
Betty White: Grandma Bunny Byer
Billy Unger: Ben Olsen
Kristin Chenoweth: Georgia King
Kyle Bornheimer: Timothy "Tim"
Sean Wing: Charlie Mason
Cloris Leachman: Helen Sullivan
Dwayne Johnson: Air Marshal
Christine Lakin: Taylor
Meagan Holder: Kendall
Patrick Duffy: Ritchie Phillips
Reginald VelJohnson: Mason Dunlevy
Staci Keanan: Dana
Daryl Hall: himself
John Oates: himself
Key Crew:
Director: Andy Fickman
Producers: Andy Fickman, John Strauss and Eric Tannebaum
Writer: Moe Jelline
---
Related Articles:
---