Yesterday, we got the first movie trailer for Rogue One: A Star Wars Story and today, Disney gave us our first glimpse at the packaging that will be used in the movie's toys and collectibles.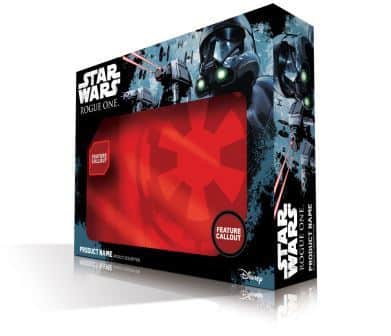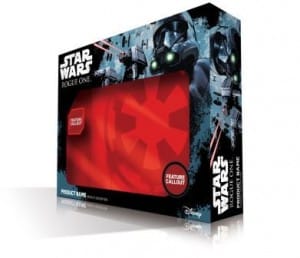 We will have to wait until the fall to see the actual Rogue One toys. A sequel to last year's "Force Friday" is rumored to be September 30th and a large segment of the new toys should be released then.
Rogue One: A Star Wars Story is set to hit movie theaters December 16th. Here is the movie trailer in case you haven't seen it yet.