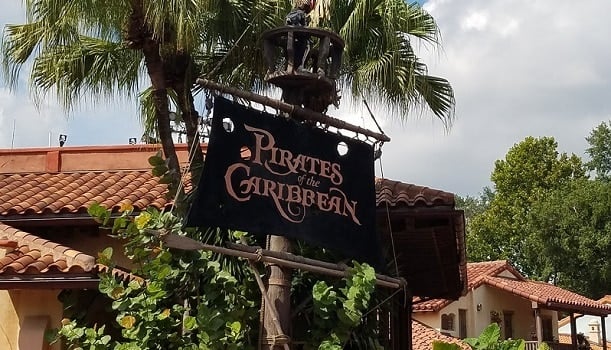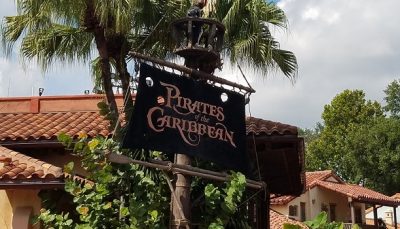 It appears that Disney will be closing down their iconic Pirates of the Caribbean ride in Disney World's Magic Kingdom for a little bit next year. According to the official website, 'Pirates' will be closed from February 26 to March 18, 2018, and reopening on March 19th.
We learned this summer that the 'Pirates" story would be altered in the near future to replace the bride auction scene. One can easily connect the dots and assume that the change will be made in this  3-week closure.
Here is our list of Rides Closed at Disney World and Anticipated Reopen Dates for a full rundown of what else is on the horizon.
Disney Park(s) in this Post:
Magic Kingdom Park