Here is everything you need to know about Walt Disney World's Hollywood Studios' extinct Lights Motors Action! Extreme Stunt Show including history, fun facts, photos and more. I hope you find this listing informative and helpful!
Lights Motors Action! Extreme Stunt Show | Disney World Description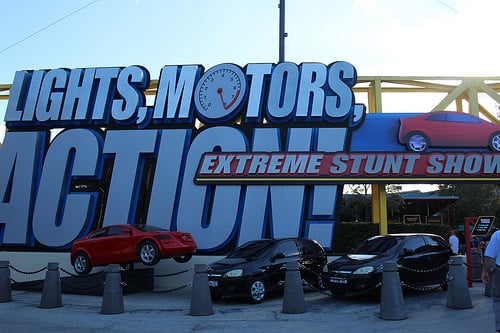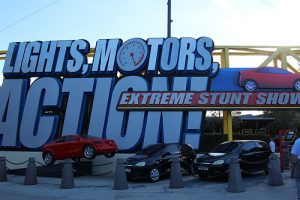 Lights, Motors, Action! Extreme Stunt Show was a live stunt show that took place at Disney's Hollywood Studios (formerly known as Disney-MGM Studios) at Walt Disney World Resort in Florida. The show opened in 2005 and closed in 2016.
The show was set in a French village and featured high-speed car chases, motorcycle stunts, and pyrotechnics. The stunts were performed by professional drivers and stunt performers, and included jumps, spins, and other daring maneuvers. The show also featured special effects and was designed to showcase the capabilities of modern film and television technology.
The audience watched the action from a grandstand and saw behind-the-scenes footage of how the stunts were prepared and executed. The show was typically performed multiple times per day and was a popular attraction for visitors to Disney's Hollywood Studios.
In 2016, the show was closed to make way for the expansion of the Star Wars area of the park. However, its legacy continues to live on in the memories of those who enjoyed watching the thrilling stunts and action-packed performances.
---
Lights Motors Action! Extreme Stunt Show | Disney World Details
---