Here is everything you need to know about the amazing Disney World restaurant The Laguna Bar including history, reviews, fun facts, photos and more. I hope you find this listing informative and helpful!
The Laguna Bar | Disney World Description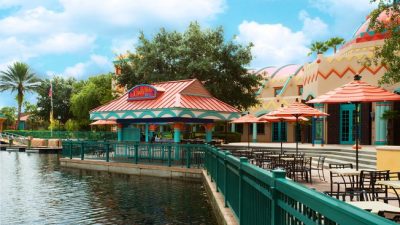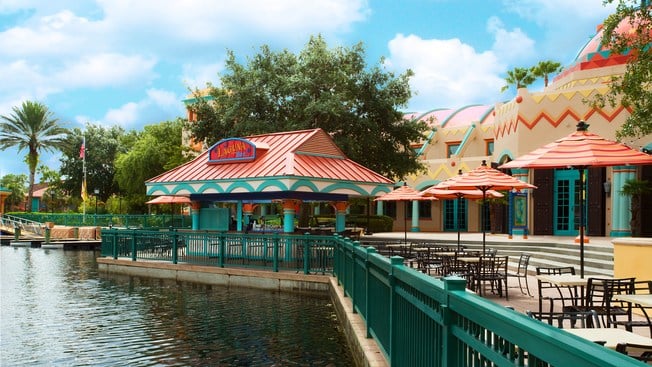 The Laguna Bar is a delightful outdoor lounge located at Disney's Coronado Springs Resort in Walt Disney World Resort, Florida. Situated by the resort's beautiful 22-acre lake, Lago Dorado, the bar offers a relaxing and picturesque setting for guests to unwind and enjoy refreshing beverages.
The Laguna Bar provides a laid-back and tropical ambiance, making it the perfect spot to escape the hustle and bustle of the parks and enjoy some downtime. Guests can sit back in comfortable lounge chairs, soak in the tranquil views of the lake, and savor their drinks under the warm Florida sun.
The bar offers an extensive menu of cocktails, beers, wines, and non-alcoholic beverages. Guests can choose from a variety of specialty cocktails, frozen drinks, and classic favorites to suit their tastes. For those looking for something non-alcoholic, there are also plenty of refreshing mocktails and soft drinks to choose from.
In addition to its beverage selection, The Laguna Bar also offers a small menu of light snacks and appetizers, allowing guests to enjoy a quick bite while lounging by the water.
At night, The Laguna Bar transforms into an enchanting oasis, with ambient lighting and a serene atmosphere that makes it an ideal spot to unwind after a day of adventure in the parks.
Whether you're looking to enjoy a leisurely afternoon by the lake or a relaxing evening under the stars, The Laguna Bar provides the perfect setting to create magical memories and unwind in the company of family and friends.
---
The Laguna Bar | Disney World Details
---
The Laguna Bar | Disney World Reviews
---