Update 11/18/16: PizzeRizzo is now officially open in the Muppets Courtyard of Disney's Hollywood Studios. Here is a look at their new menu and here are some great interior pictures from the Disney Parks Facebook page.
Original Post 11/9/16: We've known for some time now that Pizza Planet in the Muppets Courtyard at Disney's Hollywood Studios would be re-opening this Fall, but now we have more clarity about the project. The formerly Toy Story-themed restaurant will be re-branded with a Muppets theme and called "PizzeRizzo."
Here is a quick explanation from the Disney Parks blog:
Pizza lovers, rejoice! PizzeRizzo will open this fall in Muppets Courtyard at Disney's Hollywood Studios, in the former Toy Story Pizza Planet location. Rizzo The Rat owns and operates the pizzeria, where guests can grab a pizza pie and a cold drink. Enjoy a casual Italian-American dining experience in a whole new way, through the eyes of the lovable, wisecracking Muppet.

Walt Disney Imagineering hid hints of Rizzo, his extended family and friends who have visited PizzeRizzo over the years throughout the two-story quick-service location. In addition to the expansive indoor and outdoor seating area, guests will be able to dine in a "cheesy" banquet room, or take five in a special booth designated just for Rizzo's celebrity friends.
This transformation makes a bunch of sense. Pizza Planet didn't really resemble the Pizza Planet of the movie and was awkwardly placed away from the Toy Story Mania attraction and smack dab in the middle of the Muppet courtyard. With the currently under construction Toy Story Land opening just over the horizon, a re-alignment of themed park elements makes all the sense in the world.
Here is a shot of the exterior of the new PizzeRizzo restaurant that I took in late September: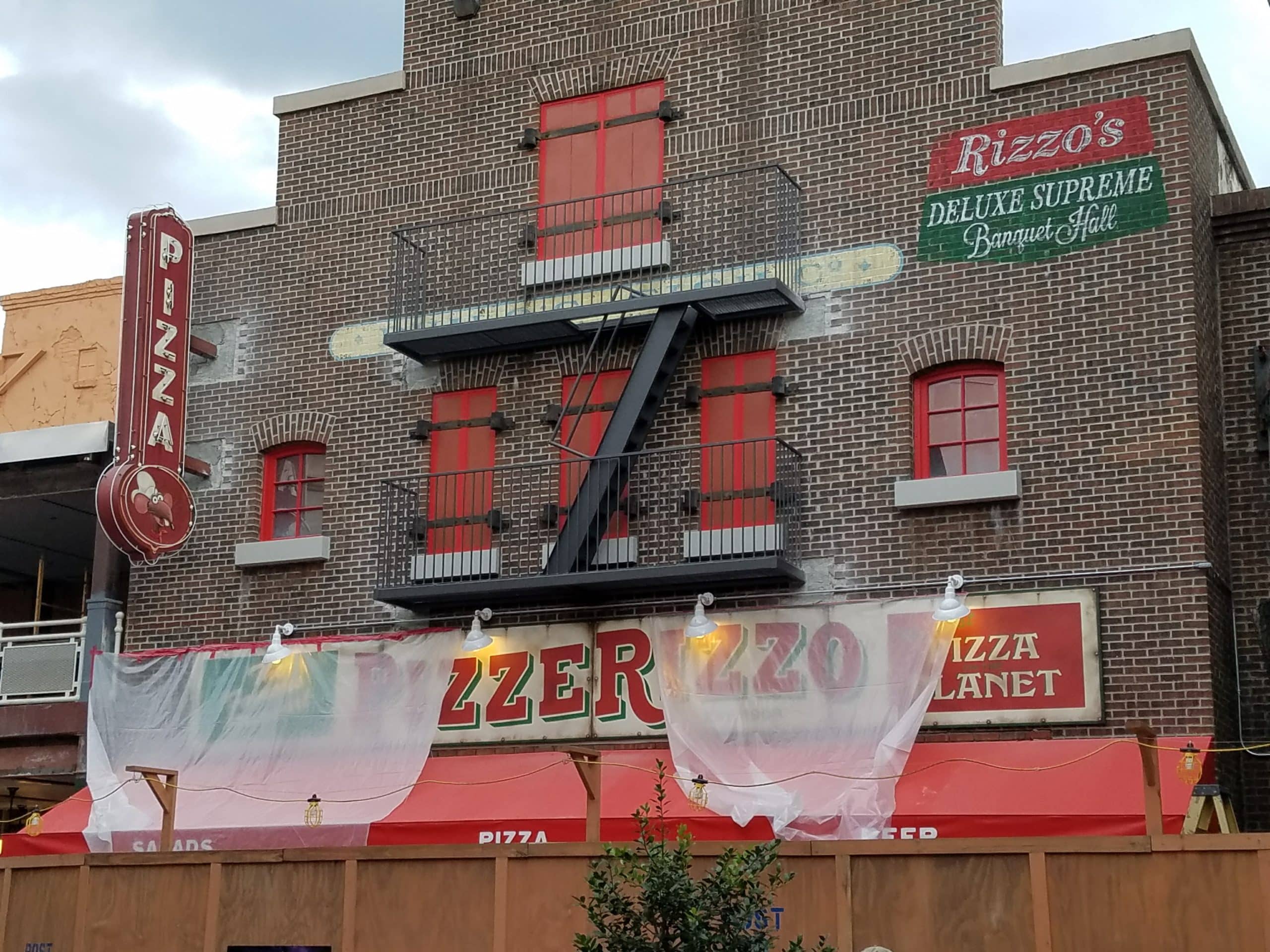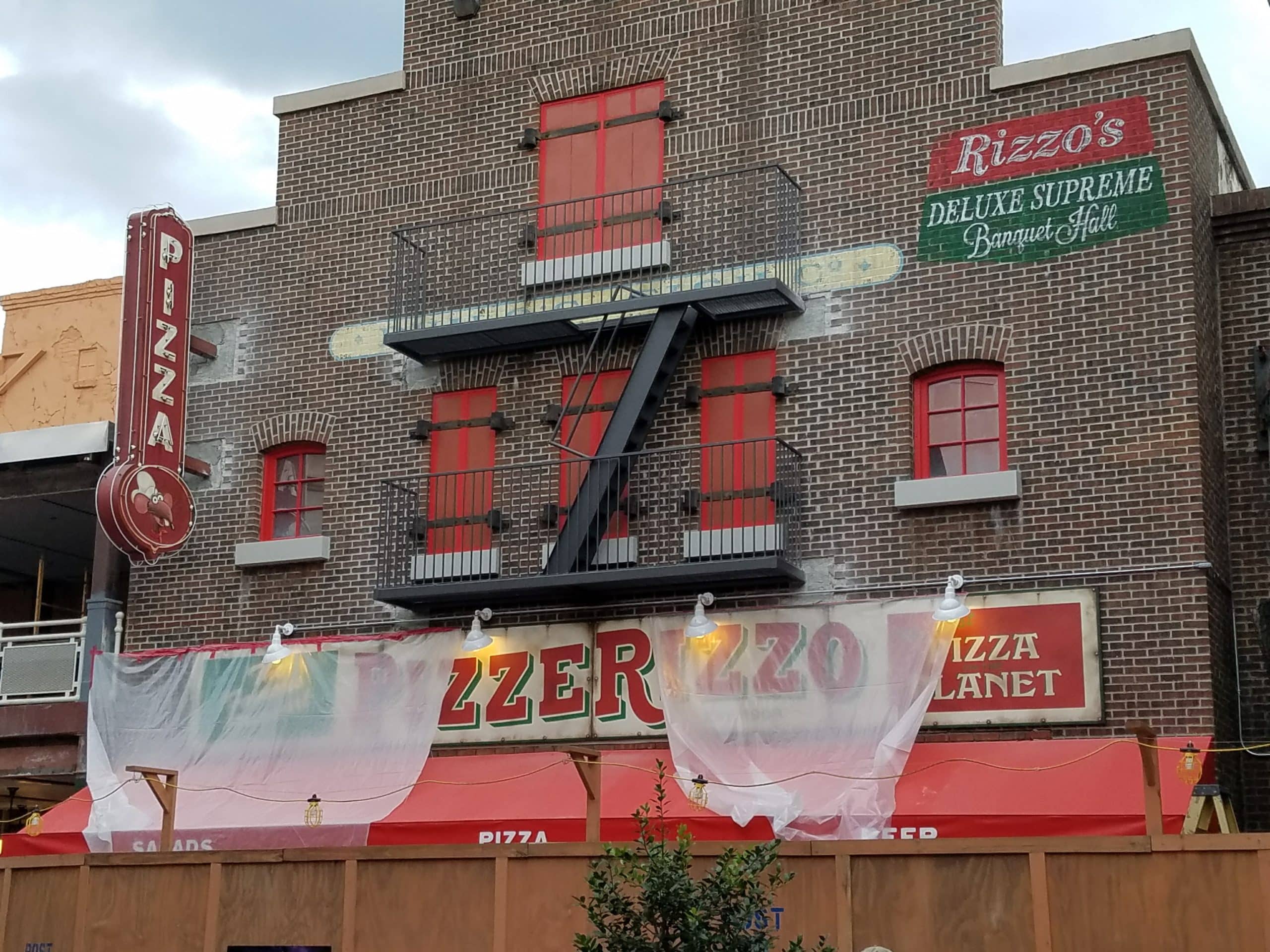 PizzeRizzo opens November 18th at Disney Hollywood Studios. Here is an unconfirmed menu to get an idea of what they will be offering.