Disney has announced that the popular Star Wars-themed thrill ride, Star Tours is getting a new adventure in advance of the release of the next Star Wars saga installment, The Last Jedi. The new The Last Jedi Star Tours themeing will be added to rides at four Disney parks, hitting Disneyland Park and Disney's Hollywood Studios first on November 17th, then Disneyland Paris on November 22nd and finally Tokyo Disneyland on December 15th.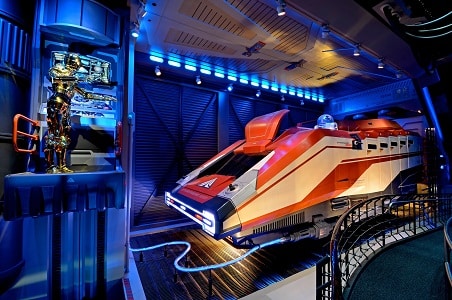 According to the Disney announcement, the new The Last Jedi Star Tours story will center on an "epic battle" that takes place on the planet of Crait. Guest wil be thrown into the middle of the battle in their Starspeeder 1000 presumably driven by C-3PO, R2-D2 or some combination of the two.
Star Wars: The Last Jedi hits movie theaters on December 15th.