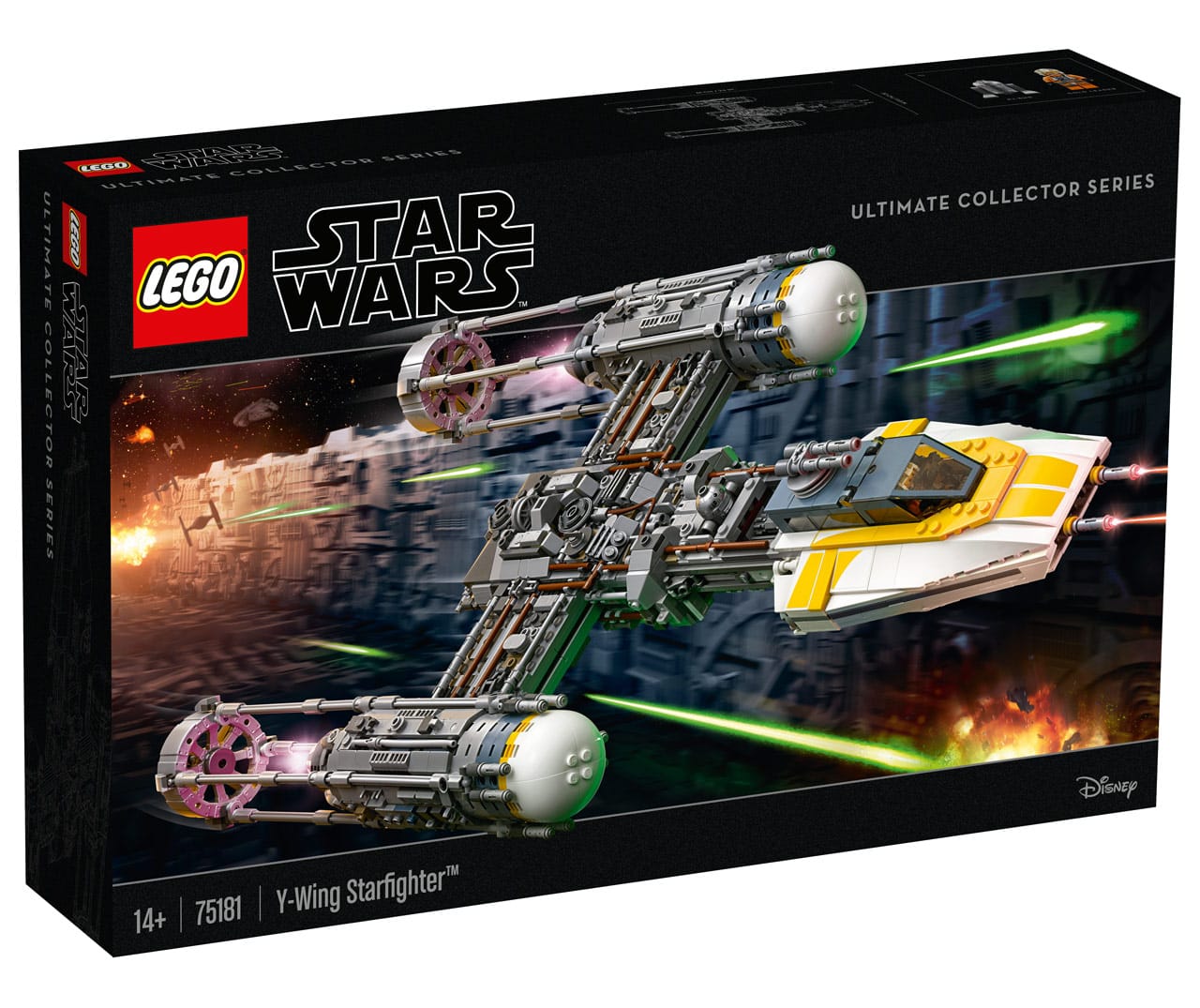 LEGO and Disney have announced the next LEGO Star Wars Ultimate Collector Series (UCS) set and, like the other, this set is amazing! The latest UCS set will be the iconic Y-Wing starfighter. Here is what we know:
The LEGO Star Wars UCS Y-Wing will hit stores on May 4, 2018. The set will retail for $199, is recommended for anyone ages 14+ and has 1,967 pieces.
When built, the Y-Wing measures 2″ high, 24″ long and 11″ wide. When mounted on its cus`tom stand, the set sits over 9″ high.
Included with the UCS Y-Wing are 2 minifigures: a Gold Leader pilot figure and a R2-BHD droid.
On or after May 4, the LEGO Star Wars UCS Y-Wing will be available for purchase here.