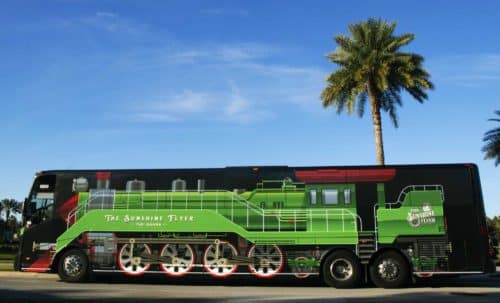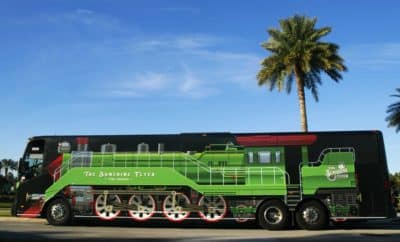 In a a somewhat unexpected move, Mears Connect and Sunshine Flyer have announced their merger, creating an unrivaled transportation service for guests traveling between Orlando International Airport (MCO) and Walt Disney World Resorts. The newly formed entity, Mears Connect Driven by Sunshine gives Disney World visitors a viable transportation option filling the void of Disney's Magical Express, which was an amazing option but an unfortunate casualty of the craziness of 2020.
The merger brings together two companies with complementary services, allowing for the integration of operational expertise, the adoption of best practices, and a unified marketing approach. The result is an elevated guest experience that surpasses the expectations of even the most discerning travelers.
Rebecca K. Horton, Chief Operating Officer of Mears Transportation, highlighted the shared vision of the two companies, emphasizing their commitment to providing safe, cost-effective, and stress-free travel. She stated, "With this merger, we have the opportunity to create an even more remarkable guest experience by leveraging our collective strengths and tackling the challenges and opportunities that arise in today's travel market."
Mark Sherman, General Manager of the Sunshine Flyer, expressed his excitement about the partnership and the added benefits it will bring to guests. The combined forces of Mears Connect Driven by Sunshine will offer a range of features designed to enhance the journey, including 24/7 availability, express options for faster transit, and private trips that prioritize guests' peace of mind from the moment they step off the plane. Sherman added, "Our focus on the customer experience will set new standards, ensuring that each guest feels the magic of their Walt Disney World® vacation right from the start."
Setting itself apart from competitors, Mears Connect Driven by Sunshine will operate as the exclusive 24-hour shuttle service serving both A/B and C Terminals, catering to arrivals and departures. The service will be fully wheelchair accessible and compliant with ADA standards, catering to the needs of all guests, regardless of their requirements.
The merger between Mears Connect and Sunshine Flyer represents a momentous milestone in guest transportation. With their combined expertise and commitment to excellence, they are set to create a transportation experience that will make every guest's journey to Walt Disney World Resorts as magical and enchanting as the destination itself.