When you stay at a Walt Disney World resort, one of the biggest conveniences available to you is the Disney Dining Plan. Adding a dining plan to your resort stay essentially makes it an all-inclusive vacation and further allows you to escape the real world and let your vacation roll on in autopilot.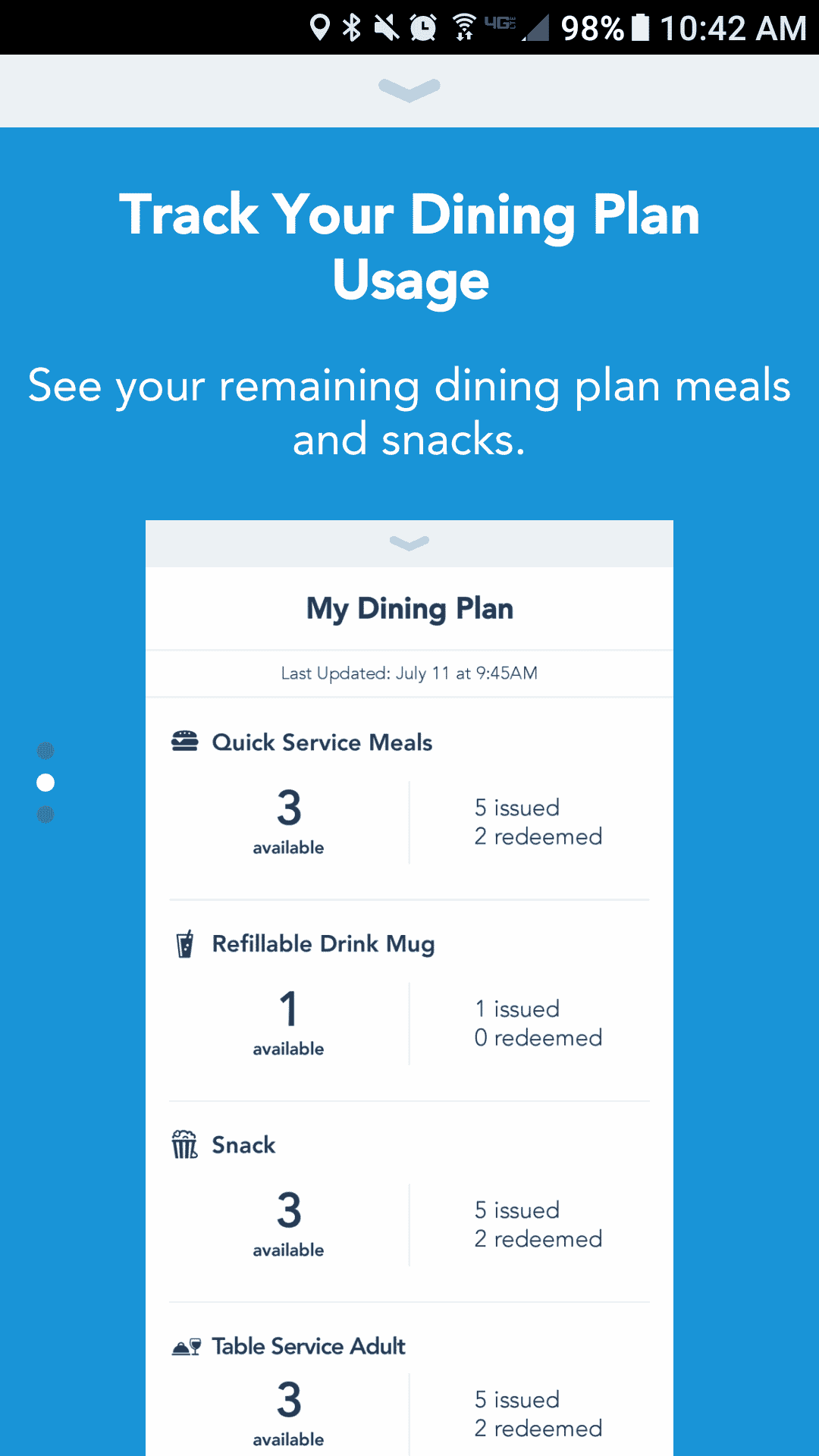 That said, there are still a few wrinkles in the Disney automation process that are being worked out. One wrinkle is the inability for vacationers to be able to stay on top of their dining credits. While most of you spend oodles of time in planning out your trip and making your dining reservations wayyy in advance, it isn't very difficult to mess up all of your plans (and cost you money) by miscalculating your dining credits. One renegade quick serve meal or a few unaccounted for snacks and you may be in for a surprise at the end of the week. Most of the time, in order to check your balance, you have to visit your hotel's service desk and get a printout of your balance, making the dining plan slightly less convenient that it could be.
Disney is constantly rolling out updates to the My Disney Experience app and today's is one of the most helpful rounds of updates in a long time. As of today, you are able to track your Disney Dining Plan credits and see where you are at. You are able to track quick service meals, snacks, table service meals and even refillable drink mugs available. Your remaining credits can be accessed once you check into your Disney hotel.
Additionally, Disney has added the ability to track your Disney hotel charges right form the My Disney Experience app. You can now check all room charges and payments in real-time from your phone.
Finally, Disney World annual passholders are now able to renew their pass from the app. Just another example of Disney adding a bit more convenience to their base.
To get these new features, just update the app. When you log in after updating the app, you should see a splash screen that introduces the new features.
The My Disney Experience app can be downloaded for iOS here and Android here.
Happy dining everyone!