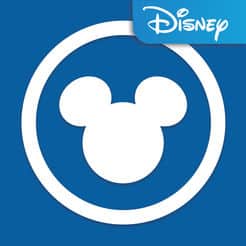 Disney is pretty regularly adding new and inventive features to the Disney World My Disney Experience app that are aimed at making the resort visitor experience more convenient and enjoyable. The latest rumored change to the app is a sneaky useful one. According to rumors, Disney will be adding a feature to the My Disney Experience app that shows wait times for park buses.
If you've stayed at a Walt Disney World resort and relied on the park buses to get around, you know how critical it is to get to the stop at just the right time to avoid standing around in the hot Florida sun. Soon, you will be able to check when the next bus is coming from the convenience of your phone.
Update 6/18/18: This new bus wait times feature is now live on the My Disney Experience app. According to Disney, the app will now update itself regularly, in real-time, to give users the most up-to-date estimate as to when the next park buses will arrive. You can access this new feature (make sure your app is updated first, of course) by tapping "See Bus Times" when viewing an active Disney Resort hotel reservation associated with your account.
Here is a quick helpful video Disney released today to introduce this new feature: