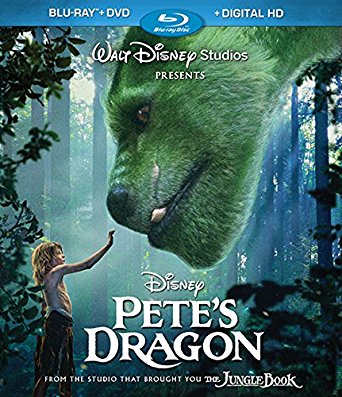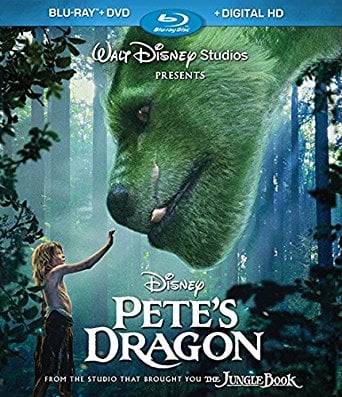 Disney has announced that their acclaimed remake of Pete's Dragon will be released on DVD Digital HD, Disney Movies Anywhere, On Demand and Blu-Ray on November 29th.
There was no date given yet for Pete's Dragon's streaming release on Netflix.
Be sure to visit our profile for Pete's Dragon to find out more about the movie and watch the trailer.
Here is a quick rundown of the series plot (from Disney Movies):
For years, old wood carver Mr. Meacham has delighted local children with his tales of the fierce dragon that resides deep in the woods of the Pacific Northwest. To his daughter, Grace, who works as a forest ranger, these stories are little more than tall tales…until she meets Pete. Pete is a mysterious 10-year-old with no family and no home who claims to live in the woods with a giant, green dragon named Elliott. And from Pete's descriptions, Elliott seems remarkably similar to the dragon from Mr. Meacham's stories. With the help of Natalie, an 11-year-old girl whose father Jack owns the local lumber mill, Grace sets out to determine where Pete came from, where he belongs, and the truth about this dragon.
There will be a number of bonus features with November's release. Among these bonuses on the Pete's Dragon DVD+Blu-ray+Digital HD are:
Notes To Self: A Director's Diary — Director David Lowery narrates the personal diary he kept through the filming of PETE'S DRAGON in this intimate and fascinating look at the movie's making
Making Magic — Discover fun facts about what went into designing this spectacular, lovable dragon
"Disappearing" Moments — The director shares a montage of the film's "lost" scenes
Audio Commentary — With Director David Lowery, Co-writer Toby Halbrooks and Actors Oakes Fegley and Oona Laurence
Music Videos: "Nobody Knows" by The Lumineers and "Something Wild" by Lindsey Stirling (featuring Andrew McMahon In The Wilderness)
Bloopers
The Pete's Dragon DVD, Digital HD and Blu-Ray can be advance ordered from Amazon here. (affiliate link)