Word came recently that Disney has secured the rights to air Pokemon shows for a while. Here is what we currently know.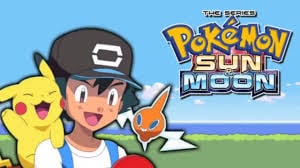 The official Disney TV home of Pokemon will be Disney XD. The relationship kicks on on December 5, 2016 with a Pokemon marathon beginning with Pokemon the Movie: Volcanion and the Mechanical Marvel. The marathon will also include a sneak peak of Pokemon the Series: Sun & Moon, which will be a new Disney XD series set to debut in 2017.
As always, as more details or additional programming info becomes available, I will be updating this post to include it so stay tuned.
For all you Pokemon fanatics looking for a little tease to hold you over until December 5th, here is the trailer for Pokemon the Series: Sun & Moon Trailer.  Enjoy!