Star Wars fans were gifted yesterday with a new mobile game. Star Wars: Force Arena is a player versus player game that allows you to select character from the Star Wars universe (including Rogue One) and battle another player. The game had been in beta since November and was released to the public yesterday by developer Netmarble Games. Here are the details: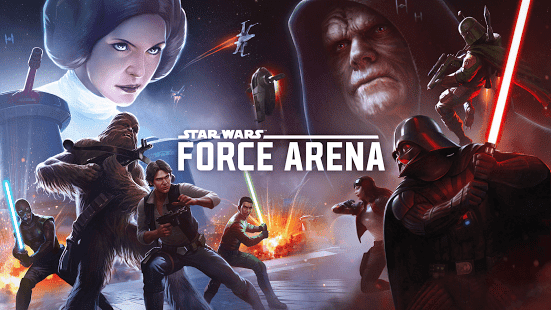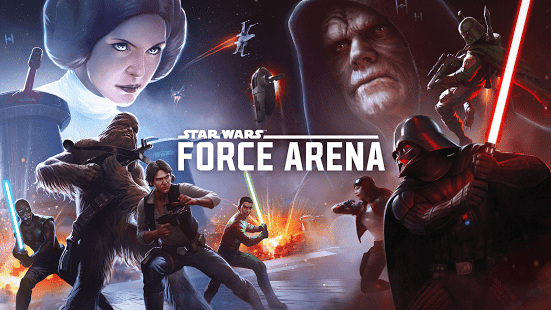 Game Type: Battle
Available Platforms: iOS | Android
Disney Content:
Prince: Free with In-App Purchases
Game Summary:
In Star Wars™: Force Arena you will lead a powerful team of iconic Star Wars™ characters, including new favorites from Rogue One™: A Star Wars™ Story, into real-time, adrenaline-fueled battles against other players from around the globe!

Players must form a powerful squad from a roster of over 80 upgradable characters and units to emerge victorious in the quest for galactic dominance.

Players can strategize solo, or invite friends to fight in Guild mode, to defend their chosen faction. A victory over opponents in the arena will grant top leaderboard placement for rewards, special characters, and bonus items.

Strategy and skill will be put to the test as players assemble custom decks that feature powerful duos, such as Han Solo and Chewbacca, that boost effectiveness in combat. Leveraging these duo advantages effectively could mean the difference between victory and defeat.

Star Wars™: Force Arena seamlessly blends a robust character collection system, advanced upgrades, and intuitive controls with real-time PvP battles to deliver the ultimate mobile gaming experience.

Lead your squad. Master the arena!

BATTLE or join forces with other players and friends from around the globe in real-time 1v1 or 2v2 PvP arena battles.
LEAD a team of iconic Star Wars™ characters including Han Solo, Darth Vader, and even new Rogue One™ A Star Wars™ Story characters such as Jyn Erso or Grand Moff Tarkin!
COLLECT character cards and upgrade your favorites to create the ideal Rebel or Imperial squad while leveraging powerful character duos that boost your effectiveness in battle.
COMPETE to earn rewards, special characters and bonus items by participating in events as you climb to the top of the leaderboards on your journey for galactic dominance!
Game Trailer: