Here is everything you need to know about the amazing Disney movie Remember The Titans including casting, reviews, fun facts and more. I hope you find this listing informative and helpful!
Remember The Titans Description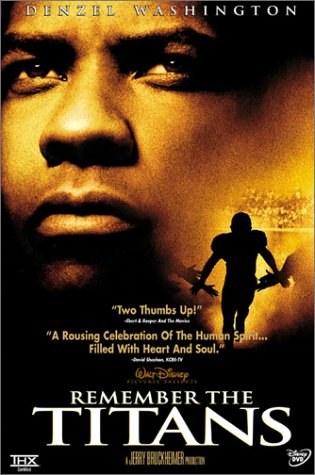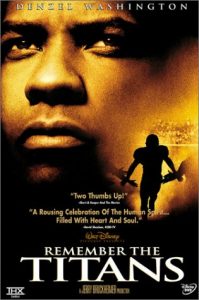 In Disney's classic film Remember The Titans, the year is 1971. After leading his team to 15 winning seasons, football coach Bill Yoast is demoted and replaced by Herman Boone, a tough, opinionated, and very different from the beloved Yoast. How these two men overcome their differences and turn a group of hostile young men into champions plays out in a remarkable and winning story.
---
Remember The Titans Cast:
Denzel Washington: Coach Herman Boone
Will Patton: Assistant Coach Bill Yoast
Wood Harris: DE Julius Campbell
Ryan Hurst: LB Gerry Bertier
Donald Faison: RB/LB Petey Jones
Craig Kirkwood: QB Jerry "Rev" Harris
Ethan Suplee: OL Louie Lastik
Ryan Gosling: Alan Bosley
Burgess Jenkins: TE Ray Budds
Kip Pardue: QB Ronnie "Sunshine" Bass
Hayden Panettiere: Sheryl Yoast
Nicole Ari Parker: Carol Boone
Kate Bosworth: Emma Hoyt
Earl C. Poitier: DL Darryl "Blue" Stanton
Neal Ghant: Frankie Glascoe
---
Remember The Titans Crew:
Director: Boaz Yakin
Producer: Jerry Bruckheimer and Chad Oman
Music: Trevor Rabin
---
Remember The Titans Details
Remember The Titans Trailer:
---