Aguirre (Jungle Cruise)
Last Updated on: October 21st, 2023
Who is Aguirre?
Aguirre is a character from the 2021 film "Jungle Cruise," portrayed by actor Edgar Ramirez. He is depicted as a 16th-century conquistador who, along with his expedition, becomes cursed by the jungle while searching for the Tree of Life, a legendary entity believed to have the power to heal any ailment.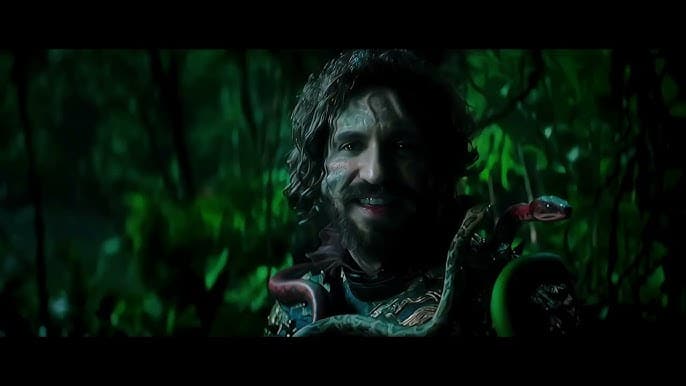 Due to the curse, Aguirre and his men are bound to the jungle, unable to leave its confines, and are transformed into beings with elements of the jungle integrated into their bodies. Aguirre becomes a formidable antagonist in the story, as his desire to lift the curse and escape the jungle drives him to confront and challenge the protagonists, Frank Wolff and Lily Houghton, who are also in search of the Tree of Life.
Aguirre's character brings a menacing and supernatural element to the narrative. His cursed state, along with the tragic backstory of his doomed expedition, adds a layer of complexity and dark folklore to the film, enriching the adventurous and perilous journey of the protagonists through the Amazon jungle.
His interactions with Frank and Lily not only serve as significant challenges and obstacles but also delve into themes of greed, desperation, and the consequences of one's actions in the face of nature's unforgiving realm. Through Aguirre, "Jungle Cruise" explores the darker, mystical aspects of the jungle, adding suspense and danger to the adventurous quest of the main characters.
---
List of Aguirre Movies, TV Shows and More:
Here is the Internet's largest collection of Aguirre -related movies, TV shows, toys and other products. As always, new pieces are added to this collection regularly.
Movie Appearances
---
In the News
---