Alameda Slim (Home on the Range)
Last Updated on: October 4th, 2022
Who is Alameda Slim?
Alameda Slim is a fictional character from the animated Disney film "Home on the Range." He is the main antagonist of the film, a notorious cattle rustler who uses his ability to imitate the voices of animals to steal cattle from the local ranchers. He is known for his cunning and his ability to evade the law, making him a wanted criminal. He is portrayed as a smooth-talking, charismatic villain, who is willing to do whatever it takes to achieve his goals, even if it means putting the lives of others in danger. He is also shown to have a sense of humor and a love of music and singing. His ultimate goal is to rustle all of the cattle in the western states and become the richest cattle rustler in the country.
The Collection:
Here is the Internet's largest collection of Alameda Slim related movies, TV shows, toys and other products. As always, new pieces are added to this collection regularly.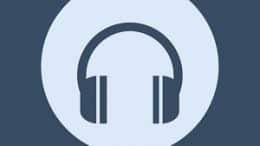 Listen to Yodel-Adle-Eedle-Idle-Oo:
---