Chief Benja (Raya and the Last Dragon)
Last Updated on: October 20th, 2023
Who is Chief Benja?
Chief Benja is a significant character in the Disney animated film "Raya and the Last Dragon" (2021). He is the father of the protagonist, Raya, and the chieftain of the Heart tribe, one of the five tribes in the fictional land of Kumandra. Chief Benja is a wise, compassionate leader who cherishes the dream of reuniting the fragmented tribes of Kumandra to restore harmony and fend off the ancient evil known as the Druun.
At the beginning of the narrative, it's under Chief Benja's guidance that Raya is trained to be a guardian of the Dragon Gem, a mystical relic that holds the power to keep the Druun at bay. His teachings and values significantly influence Raya's worldview and actions throughout the film.
Chief Benja advocates for trust and unity among the tribes, even attempting to host a feast for the leaders of the other tribes to foster a sense of community and shared purpose. However, his idealistic endeavors face challenges, reflecting the longstanding distrust and rivalry among the tribes.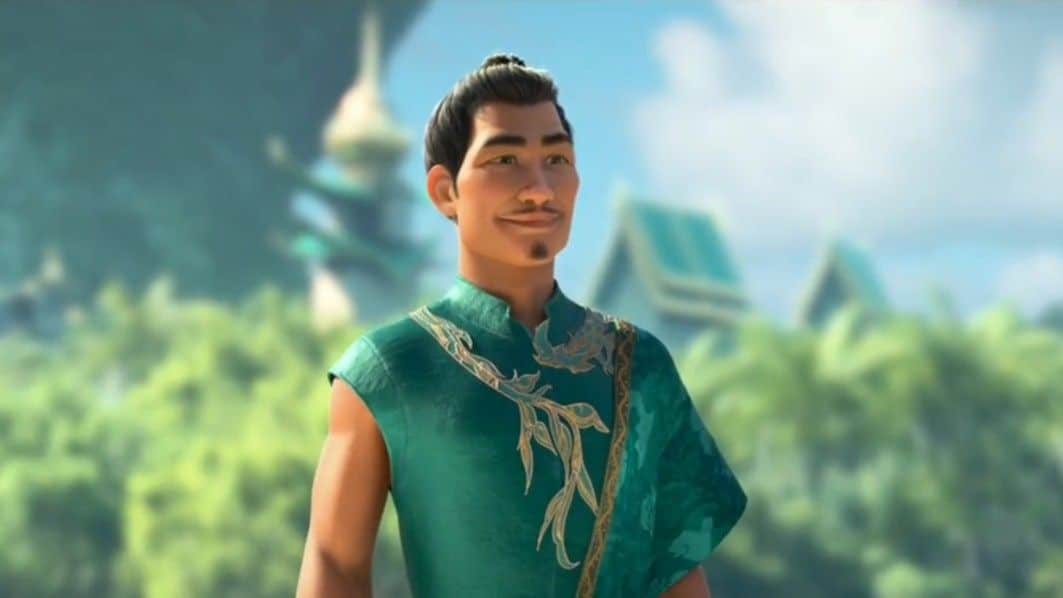 Voiced by Daniel Dae Kim, Chief Benja's character embodies the noble aspiration of restoring peace and unity in a divided world, playing a pivotal role in setting the stage for Raya's quest to find the last dragon, Sisu, and heal the land of Kumandra.
Through Chief Benja, the film explores themes of leadership, the legacy of hope, and the enduring bond between parent and child, enriching the narrative with layers of emotional depth and moral insight.
---
List of Chief Benja Movies, TV Shows and More:
Here is the Internet's largest collection of Chief Benja -related movies, TV shows, toys and other products. As always, new pieces are added to this collection regularly.
Movie Appearances
---
In the News
Disney Debuts New Trailer for 'Raya and the Last Dragon', October 22, 2020
---