Cinder Lumen (Elemental)
Last Updated on: October 20th, 2023
Who is Cinder Lumen?
Síddèr "Cinder" Lumen is a character from the 2023 Disney/Pixar animated film "Elemental." Cinder is depicted as a loving and traditional individual, particularly towards her family. She has a unique ability to sense love, which she utilizes in her role as Firetown's resident matchmaker. Cinder can smell love in a fire person's smoke, helping her determine whether couples are genuinely meant to be together. This skill has led to many successful matches throughout her time as a matchmaker in Firetown.
Cinder's traditional values are highlighted in a scene where she advises a couple to "save it for the wedding" after witnessing their affectionate display. She also dreams of her daughter, Ember, finding love, showing her deep concern and aspirations for her family's happiness and wellbeing.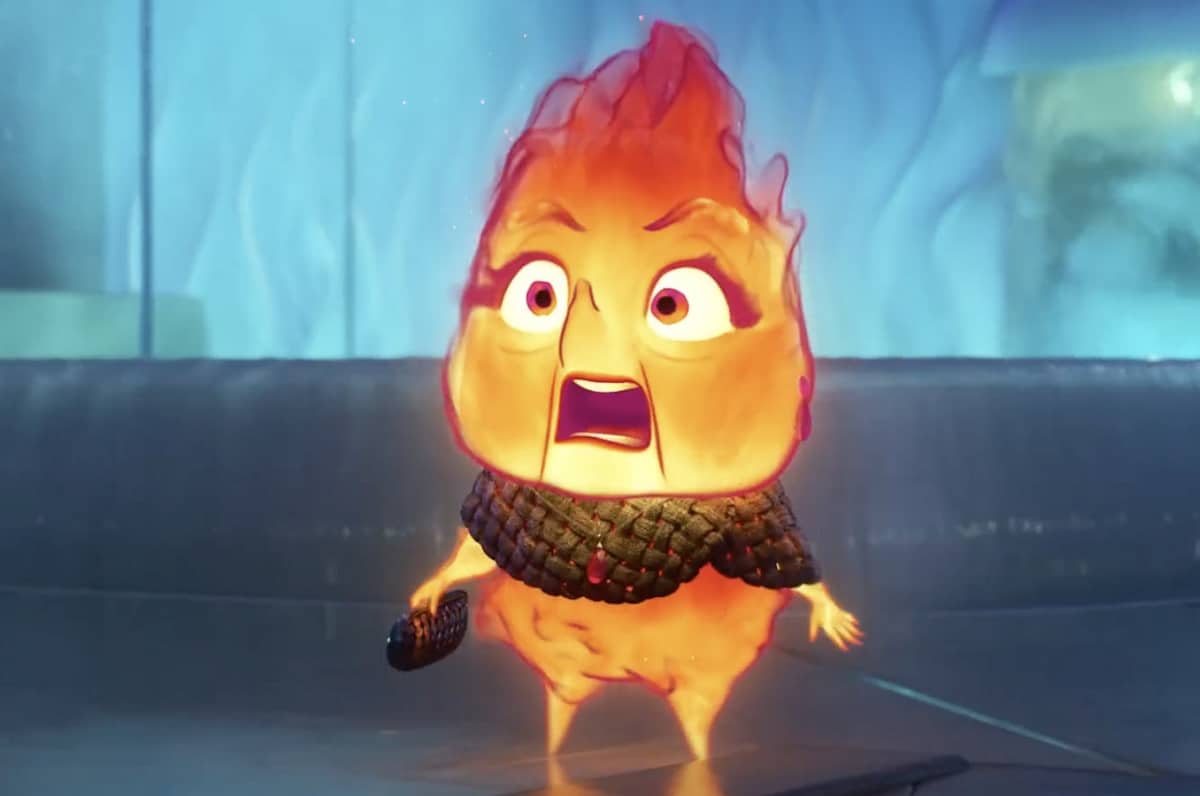 She shares a significant relationship with her husband Bernie Lumen and her daughter Ember Lumen. Cinder's interactions and relationships reflect a blend of tradition and love, as she navigates her journey in the narrative of "Elemental".
The character of Cinder Lumen is voiced by Shila Ommi, who brings a warm and nurturing voice to the character, embodying the essence of a caring and traditional mother in the film.
---
List of Cinder Lumen Movies, TV Shows and More:
Here is the Internet's largest collection of Cinder Lumen -related movies, TV shows, toys and other products. As always, new pieces are added to this collection regularly.
Movie Appearances
---
Related Products
Playtime heats up when these cool and warm characters from Disney and Pixar's Elemental join your family's household in the form of nine fully sculpted figurines made…
---
In the News
---