Freddy the flamingo (T.O.T.S.)
Last Updated on: October 29th, 2023
Who is Freddy?
Freddy the Flamingo is a vibrant and charismatic character from the animated series "T.O.T.S.," short for "Tiny Ones Transport Service." With his striking pink feathers, long graceful neck, and a beak that boasts a dazzling smile, Freddy is a standout personality in the animal kingdom. Standing tall on his stilt-like legs, he exudes elegance and poise, embodying the classic charm associated with flamingos.
Freddy is not just about appearances; he's known for his kind and caring nature, making him a beloved member of the T.O.T.S. team. He is always ready to lend a helping wing to his fellow animal friends, working alongside them to ensure that baby animals are safely transported to their forever homes.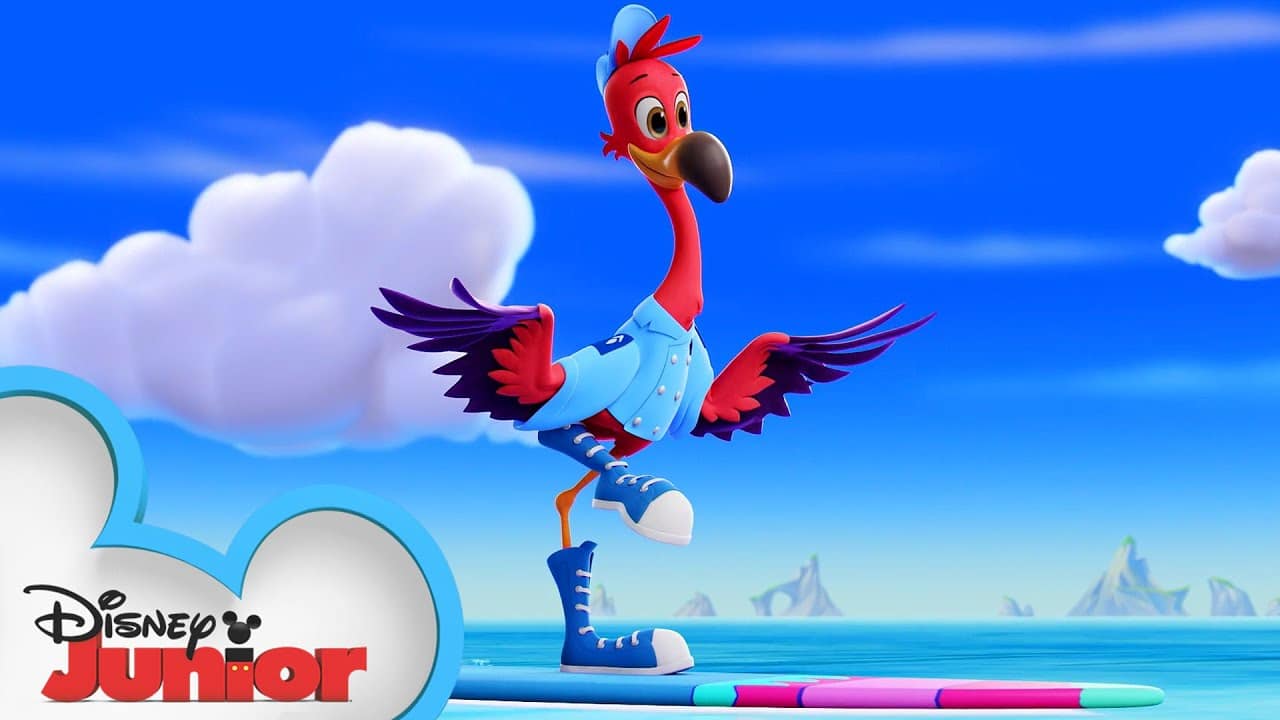 Despite his slender and graceful physique, Freddy is surprisingly strong and agile, proving himself as a valuable asset in the transport service. His ability to wade through water and his keen sense of direction are vital when navigating the sometimes tricky terrain of the animal world.
In "T.O.T.S.," Freddy the Flamingo teaches young viewers the importance of teamwork, kindness, and determination while exemplifying the idea that appearances can be deceiving. With his cheerful personality and unwavering dedication, Freddy inspires both his fellow characters and the audience alike.
The Collection:
Here is the Internet's largest collection of Freddy related movies, TV shows, toys and other products. As always, new pieces are added to this
collection regularly.
Show Appearances
---
In the News
Broadway's Megan Hilty and Vanessa Williams to Voice Characters for Disney Junior's T.O.T.S., May 10, 2019
Disney Junior Delivers a Bundle of Joy with a Greenlight for the New Original Animated Series 'T.O.T.S.', April 12, 2018
---