Ian Lightfoot (Onward)
Last Updated on: October 2nd, 2022
Who is Ian Lightfoot?
Ian Lightfoot was a character first seen in the Disney movie Onward. The character was played by Tom Holland.
The Collection:
Here is the Internet's largest collection of Ian Lightfoot related movies, TV shows, toys and other products. As always, new pieces are added to this collection regularly.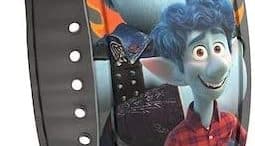 Onward MagicBand Details: Created Exclusively For Disney Theme Parks And Resorts With A Simple Touch, You Can Redeem Disney Fastpass+ Selections, Enter Any One Of…
---