Lily Houghton (Jungle Cruise)
Last Updated on: October 21st, 2023
Who is Lily Houghton?
Lily Houghton is a fictional character from the 2021 film "Jungle Cruise," portrayed by actress Emily Blunt. She is a determined, adventurous, and highly intelligent scientist who is resolute on making groundbreaking discoveries to aid scientific progress.
In the film, Lily embarks on a daring expedition to the Amazon jungle in search of the Tree of Life, which is believed to have the power to cure any ailment. She believes that finding the Tree of Life will revolutionize medicine and save countless lives. To navigate the dangerous and uncharted waters of the Amazon, Lily hires the witty and resourceful riverboat captain Frank Wolff, played by Dwayne "The Rock" Johnson.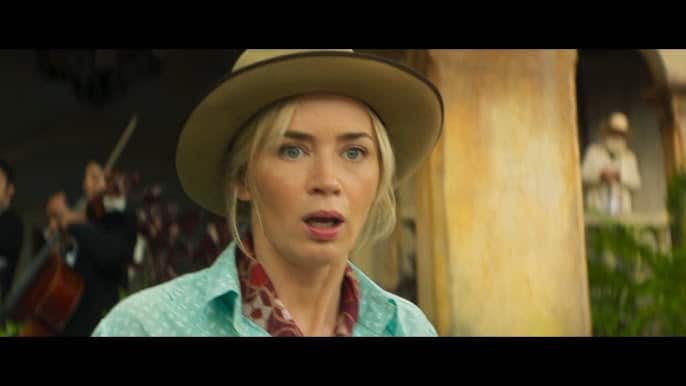 Throughout their journey, Lily displays courage, perseverance, and a sharp intellect as she, along with Frank and her brother McGregor Houghton, faces numerous challenges and adversaries in the quest for the legendary tree.
Lily Houghton's character breaks away from traditional gender roles of the early 20th century, the period in which the film is set. She is depicted as a trailblazing feminist who is not afraid to stand up for what she believes in, showcasing a strong, independent, and innovative persona that challenges the stereotypes of her time.
Her interactions with Frank Wolff bring a blend of humor, romance, and camaraderie to the narrative, enriching the adventurous spirit of "Jungle Cruise." Through Lily's character, the film explores themes of ambition, the pursuit of knowledge, and the essence of friendship and collaboration in overcoming seemingly insurmountable odds.
---
List of Lily Houghton Movies, TV Shows and More:
Here is the Internet's largest collection of Lily Houghton -related movies, TV shows, toys and other products. As always, new pieces are added to this collection regularly.
Movie Appearances
---
In the News
---