At Disney News, we are constantly in search of new and interesting Disney-related products to share with you in the DINUS Mall.
This Expedition Everest Yeti Plush is something we thought our readers might be interested in. If you'd like more information about this item, please click on the "Shop Now" link below.
Be sure to check back often as we are adding new products to the Mall daily!
---
Expedition Everest Yeti Plush Details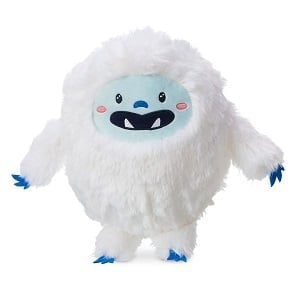 Expedition Everest Yeti Plush Description:
Traverse the twisted tracks of Expedition Everest with confidence when you have this fiercely adorable Yeti plush in tow. Featuring a soft, fuzzy body complete with felt claws and a friendly face, this Yeti is one snuggly snow monster.
SHOP NOW