Pigeon Presents Mo… on the Go! Mobile App
Last Updated on: January 1st, 2019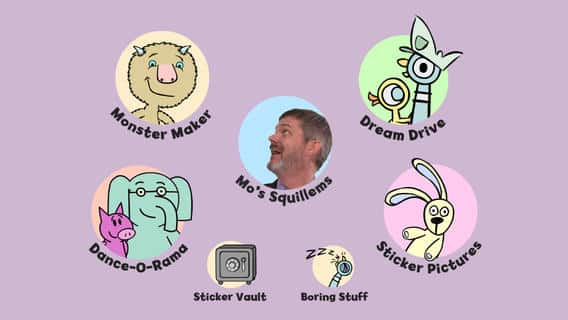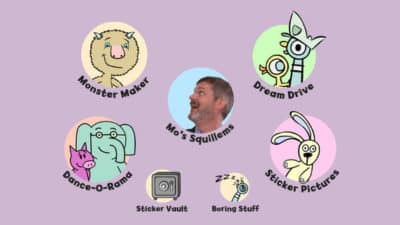 Pigeon Presents Mo… on the Go! Details:
Three-time Caldecott honoree Mo Willems invites you to join some of his most beloved characters in this collection of entertaining games and activities to play anytime, anywhere! "Mo…On the Go!" lets you dance, draw, take pictures, create monsters, and even drive the bus! As you play, unlock stickers to put in your sticker vault!
COOL FEATURES
**Let the Pigeon drive the bus…in his dreams!
**Take a "Squillem"—really just a crazy scribble—and turn it into a drawing on your own, with a pal, or with Mo!
**Create a terrifying—or hilarious—monster with Leonardo, but watch out: it's alive!
**Do the Jumbo Gumbo, the Piggie Jiggie, and tons more funky moves in Elephant and Piggie's Dance-O-Rama!
**Snap your own pictures or use pictures from Knuffle Bunny and add stickers of all Mo's favorite characters to them!
EVEN MORE COOL FEATURES
**Collect dozens of stickers!
**Create special hidden combo dances for Elephant and Piggie. Mo might even stop by for a dance!
**See how Leonardo and Sam react to your monster creation. Did you scare them?
**Watch as Mo demonstrates how to transform a scribble into a work of art!
**Share your masterpieces with friends or store them in your sticker vault.
**Send Knuffle Bunny postcards to loved ones.
**And whatever you do…stay away from the Mad Cow!