Here is everything you need to know about the amazing Disney movie Miracle in Lane 2 including casting, reviews, fun facts and more. I hope you find this listing informative and helpful!
Miracle in Lane 2 Description
Justin Yoder is a mischievous and courageous 12-year-old who refused to let a physical challenge defeat him. His unrelenting desire to win a trophy leads to Justin's discovery that it's perseverance that makes a winner, as he prepares for a national soapbox championship race!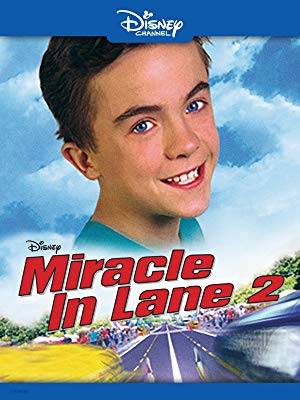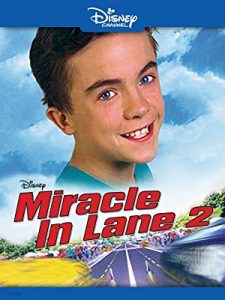 ---
Miracle in Lane 2 Cast:
Frankie Muniz: Justin Yoder
Rick Rossovich: Myron Yoder
Molly Hagan: Sheila Yoder
Patrick Levis: Seth Yoder
Roger Aaron Brown: Vic Sauder
Tuc Watkins: God / Bobby Wade
Brittany Bouck: Cindy
Todd Hurst: Brad
Kara Keough: Teresa
Joel McKinnon Miller: Bill
Holmes Osbourne: Randall
Freda Fon Shen: Dr. Kwan
Christian Copelin: Pipsqueak
Rick Fitts: Soccer Coach
Jim Jansen: Minister
James Lashly: Leather Jacket Man
Tom Nolan: Baseball Coach
Milt Tarver: Elder Statesman
Tom Virtue: The Announcer
Ethan Cutuli: Racer / Fan
---
Miracle in Lane 2 Crew:
Director: Greg Beeman
Producer: Greg Beeman and Christopher Morgan
---
Miracle in Lane 2 Details
Movie Studio: Disney
Year Released: 2000
Type of Movie: Live Action
Movie Platform: Disney Channel Original Movie
---