Here is everything you need to know about the amazing Touchstone Pictures movie War Horse including casting, reviews, fun facts and more. I hope you find this listing informative and helpful!
War Horse Description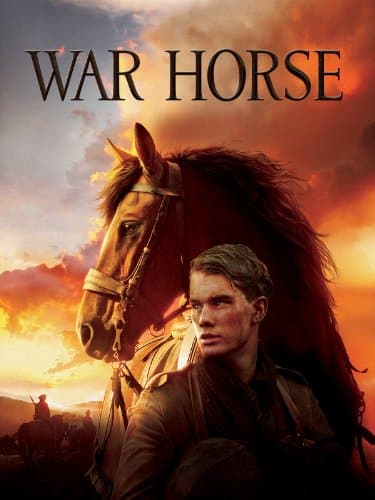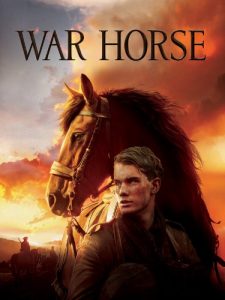 From legendary director Steven Spielberg comes the epic adventure War Horse, a tale of incredible loyalty, hope and tenacity. Based on the Tony award-winning Broadway play, and set against the sweeping canvas of World War I, this deeply heartfelt story begins with the remarkable friendship between a horse named Joey and his young trainer Albert. When they're forced apart by war, we follow Joey's extraordinary journey as he changes and inspires the lives of everyone he meets. War Horse is a "Genuine Movie Masterpiece" and one of the most powerful and moving stories of friendship ever told.
---
War Horse Cast:
Jeremy Irvine: Albert Narracott
Peter Mullan: Ted Narracott
Emily Watson: Rose Narracott
Niels Arestrup: Grandfather
David Thewlis: Lyons
Tom Hiddleston: Captain James Nicholls
Benedict Cumberbatch: Major Jamie Stewart
Céline Buckens: Emilie
Toby Kebbell: Colin, the British soldier from South Shields
Patrick Kennedy: Lieutenant Charlie Waverly
Leonard Carow: Private Michael Schröder
David Kross: Private Gunther Schröder
Matt Milne: Andrew Easton
Robert Emms: David Lyons
Eddie Marsan: Sergeant Fry
Nicolas Bro: Private Friedrich Henglemann
Rainer Bock: Brandt
Hinnerk Schönemann: Peter, the German soldier from Düsseldorf
Gary Lydon: Si Easton
Geoff Bell: Sergeant Sam Perkins
Liam Cunningham: British Army Doctor
Sebastian Hulk: German Officer at Darm
Gerard McSorley: Market Auctioneer
Tony Pitts: Sergeant Martin
Pip Torrens: Major Tompkins
Philippe Nahon: French Auctioneer
Jean-Claude Lecas: Butcher
Julian Wadham: British Captain in Trench
David Dencik: German Base Camp Officer
Edward Bennett: Cavalry Recruiting Officer
Johnny Harris: Infantry Recruiting Officer
Tam Dean Burn: British Medic in Trench
Maximilian Brückner: German Artillery Officer
Maggie Ollerenshaw: the Narracotts' neighbor
---
War Horse Crew:
Director: Steven Spielberg
Producers: Steven Spielberg and Kathleen Kennedy
Screenplay: Lee Hall and Richard Curtis
Music: John Williams
---
War Horse Details
Movie Studio: Touchstone Pictures
Year Released: 2011
Type of Movie: Live Action
Box Office: $177.6 million
Awards: Nominated Academy Awards; Nominated British Academy Awards; Nominated Golden Globes
War Horse Trailer:
---