Here is everything you need to know about the amazing Touchstone Pictures movie What About Bob? including casting, reviews, fun facts and more. I hope you find this listing informative and helpful!
What About Bob? Description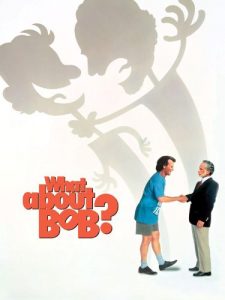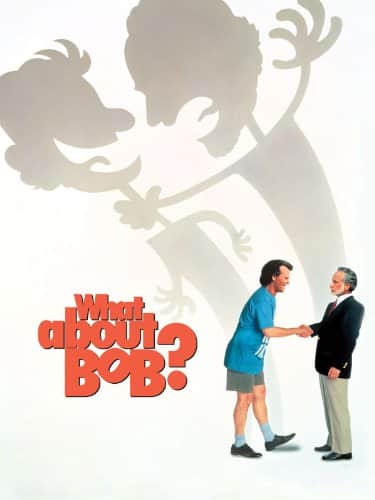 Comic wizard Bill Murray teams up with Academy Award(R)-winner Richard Dreyfuss in an outrageously wild comedy that's sure to drive you off the deep end! Murray plays Bob Wiley, a troubled but lovable therapy patient who fears everything! After seeking help from noted psychiatrist Dr. Leo Marvin (Dreyfuss), Bob feels revived. But when the good doctor skips town to go on a quiet family vacation, Bob, afraid of being alone, follows — showing up unexpectedly at the therapist's lakeside retreat. That's when the fun really begins! Bob innocently becomes the houseguest who just won't leave — endearing himself to the other family members … and, in the end, driving the stressed-out shrink absolutely crazy!
---
What About Bob? Cast:
Bill Murray: Bob Wiley
Richard Dreyfuss: Dr. Leo Marvin
Julie Hagerty: Fay Marvin
Charlie Korsmo: Sigmund "Siggy" Marvin
Kathryn Erbe: Anna Marvin
Tom Aldredge: Mr. Guttman
Susan Willis: Mrs. Guttman
Roger Bowen: Phil
Fran Brill: Lily Marvin-Wiley
Doris Belack: Dr. Catherine Tomsky
What About Bob? Crew:
Director: Frank Oz
Producer: Laura Ziskin
Screenplay: Tom Schulman
What About Bob? Details
Movie Studio: Touchstone Pictures
Year Released: 1991
Type of Movie: Live Action
Box Office: $63.7 million
What About Bob? Trailer:
Buy Movie
---
---