Al McWhiggin (Toy Story)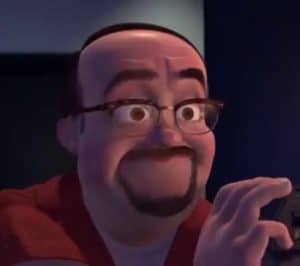 Who is Al McWhiggin?
Al McWhiggin is a supporting character in Pixar's 1999 animated classic Toy Story 2. He was voiced by actor Wayne Knight who is most known for his role as Newman in the 90's sitcom Seinfeld.
The Collection:
Here is the Internet's largest collection of Al McWhiggin -related movies, TV shows, toys and other products. As always, new pieces are added to this collection regularly.
Post updated on: 06/7/22Toy Story 2 Plot In Toy Story 2, Andy heads off to Cowboy Camp, leaving his toys to their own devices. Things…
Read More