Bradley Uppercrust III (An Extremely Goofy Movie)
Last Updated on: October 18th, 2023
Who is Bradley Uppercrust III ?
Bradley Uppercrust III is a supporting character in the 2000 Disney animated movie An Extremely Goofy Movie. He was voiced by veteran voice actor Jeff Bennet who is most known for voicing Johnny Bravo in the cartoon from the late 90's.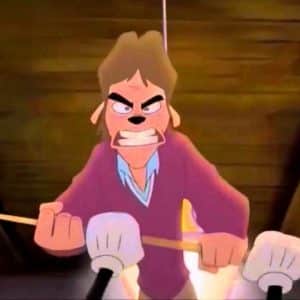 The Collection:
Here is the Internet's largest collection of Bradley Uppercrust III -related movies, TV shows, toys and other products. As always, new pieces are added to this collection regularly.
Movie Appearances
---
---