Here is everything you need to know about the amazing Disney movie An Extremely Goofy Movie including casting, reviews, fun facts and more. I hope you find this listing informative and helpful!
An Extremely Goofy Movie Description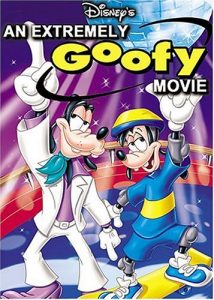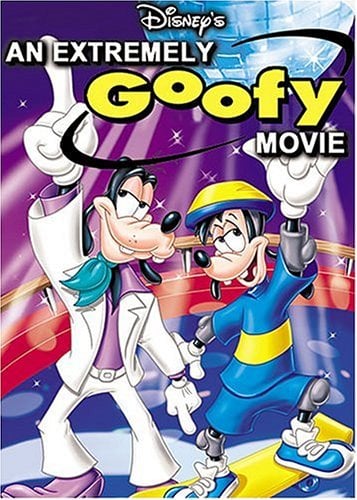 "An Extremely Goofy Movie" is a 2000 animated comedy film and a sequel to the 1995 film "A Goofy Movie." The movie was produced by Walt Disney Television Animation and released directly to home video.
The story picks up where the first movie left off, with Goofy's son, Max, heading off to college. Goofy, feeling a bit lost without his son, decides to enroll in the same college to be close to him. However, Goofy's presence at college embarrasses Max, who wants to live a more independent and cool life.
As the movie unfolds, Goofy's clumsy antics continue to cause trouble for Max, and the father-son relationship becomes strained. Meanwhile, Max joins a skateboarding team and becomes interested in a fellow student named Sylvia. The plot revolves around Max's struggle to find his own identity and the challenges he faces in balancing college life with his father's desire to be close to him.
"An Extremely Goofy Movie" maintains the same humorous and heartwarming tone as its predecessor. The film features themes of friendship, family, and self-discovery, making it relatable to young audiences transitioning to adulthood and exploring their individuality.
The movie also introduces new characters, such as Bradley Uppercrust III, the snobbish leader of the Gamma Mu Mu fraternity, who becomes Max's rival in both skateboarding and his affection for Sylvia.
"An Extremely Goofy Movie" received mixed reviews from critics, with some praising its humor and emotional moments, while others felt that it lacked the charm and originality of the first film. However, the movie has gained a cult following over the years and remains a favorite among fans of the original "A Goofy Movie."
The film's animation, catchy musical numbers, and the chemistry between Goofy and Max continue to be appreciated by viewers. It successfully captures the essence of the father-son relationship and the challenges of growing up.
Overall, "An Extremely Goofy Movie" is a fun and entertaining sequel that celebrates the bond between parents and their children. It is a nostalgic trip for those who enjoyed the original film and a delightful watch for audiences looking for a blend of humor and heartfelt moments in a classic Disney animated movie.
---
An Extremely Goofy Movie Cast:
---
An Extremely Goofy Movie Crew:
Director: Douglas McCarthy
Producers: Lynne Southerland
Music: Steve Bartek
---
An Extremely Goofy Movie Details
An Extremely Goofy Movie Trailer:
---