Here is everything you need to know about the amazing Disney series Goof Troop including casting, episodes, fun facts and more. I hope you find this listing informative and helpful!
Goof Troop Description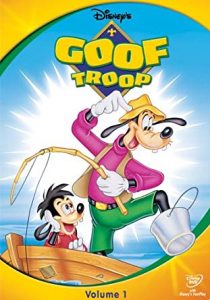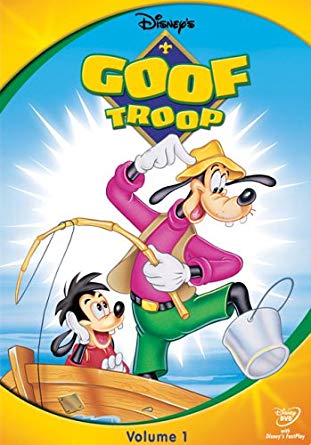 "Goof Troop" is an animated television series that aired on The Disney Afternoon programming block from 1992 to 1993. The show was produced by Walt Disney Television Animation and is loosely based on the classic Disney character Goofy.
The series follows the life of Goofy, now known as Goofy Goof, and his son Max Goof, as they navigate their everyday adventures in the suburban town of Spoonerville. Goofy is portrayed as a well-meaning, clumsy, and lovable single father, while Max is a typical teenager trying to find his own identity and navigate the challenges of adolescence.
Goofy's best friend and next-door neighbor is Pete (P.J.) Pete, who is portrayed as a grumpy and scheming character. Pete's son, Pete Jr. (known as P.J.), is Max's best friend, and they often get into various misadventures together.
The show blends humor, heartwarming moments, and family values as it explores the father-son relationship between Goofy and Max. Each episode features comedic situations, life lessons, and themes of friendship, loyalty, and understanding.
"Goof Troop" was well-received by audiences and praised for its entertaining storytelling and endearing characters. It provided a fresh take on the classic Disney characters and introduced them to a new generation of viewers.
The success of "Goof Troop" led to the creation of a feature-length direct-to-video movie called "A Goofy Movie" in 1995, which further explored the bond between Goofy and Max. The movie's popularity solidified the legacy of the "Goof Troop" franchise and its beloved characters.
Overall, "Goof Troop" remains a nostalgic favorite for many fans of classic animated series, and it continues to be appreciated for its humor, heart, and enduring charm.
---
Goof Troop Cast:
Bill Farmer: Goofy
Jim Cummings: Pete
Dana Hill: Max
April Winchell: Peg Pete
Rob Paulsen: Pete Jr
Nancy Cartwright: Pistol Pete
Frank Welker: Waffles. Chainsaw
---
Goof Troop Details:
Year of Debut: 1992
Year of Finale: 1993
Type of Series: Animated
TV Channel/Platform: Disney Afternoon
Goof Troop Trailer:
Buy Movie
---
Disney Character(s) in this Post:
Goofy