Camilla the Chicken (The Muppets)
Last Updated on: October 14th, 2022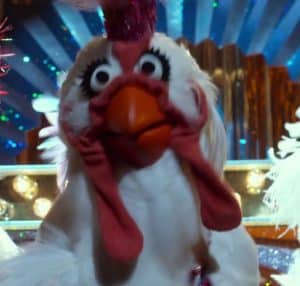 Who is Camilla the Chicken?
Camilla the Chicken is a character from the Muppets franchise, which is owned by the Jim Henson Company. She is a member of the Muppet Show cast and appeared in various Muppet productions such as The Muppet Show and Muppets Tonight. She is most often associated with Gonzo the Great, with whom she has a romantic relationship. Camilla is characterized as a friendly and outgoing chicken, who is known for her distinctive look and colorful plumage. She was voiced by Jerry Nelson, Alice Dinnean and Matt Vogel.
The Collection:
Here is the Internet's largest collection of Camilla the Chicken -related movies, TV shows, toys and other products. As always, new pieces are added to this collection regularly.