Here is everything you need to know about the amazing Disney series The Muppet Show including casting, episodes, fun facts and more. I hope you find this listing informative and helpful!
The Muppet Show Description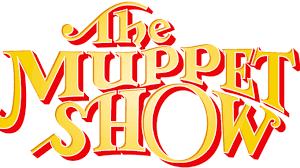 "The Muppet Show" is a classic television variety show that originally aired from 1976 to 1981. Created by Jim Henson, the show features a combination of live-action sketches, musical performances, and puppetry. It became an iconic and beloved series that left a lasting impact on popular culture.
The show is set in the Muppet Theater, where the Muppets, a cast of colorful and diverse puppet characters, put on a weekly variety show. The central character is Kermit the Frog, the mild-mannered and level-headed leader of the Muppets. Other prominent Muppet characters include Miss Piggy, Fozzie Bear, Gonzo the Great, Animal, the Swedish Chef, and many more.
Each episode follows a similar format, with the Muppets preparing for the show while dealing with comedic mishaps and backstage chaos. The guest star of the week, often a celebrity or musician, is invited to participate in sketches and musical numbers alongside the Muppet characters. The blend of humor, music, and celebrity appearances made "The Muppet Show" a unique and entertaining experience for audiences of all ages.
The show is known for its witty and irreverent humor, as well as its memorable musical performances. It often incorporated parody and satire of popular culture, including movies, TV shows, and current events. The Muppets broke the fourth wall and interacted with both the live audience and the viewers at home, adding to the show's charm and humor.
"The Muppet Show" received critical acclaim and numerous awards during its run, including several Emmy Awards. It became a cultural phenomenon and a significant part of Jim Henson's legacy. The success of the show led to various Muppet movies, spin-offs, and merchandise, cementing the Muppets as enduring and beloved characters in entertainment history.
---
The Muppet Show Details:
The Muppet Show Trailer: