Here is everything you need to know about the amazing Disney movie Muppets Most Wanted including casting, reviews, fun facts and more. I hope you find this listing informative and helpful!
Muppets Most Wanted Description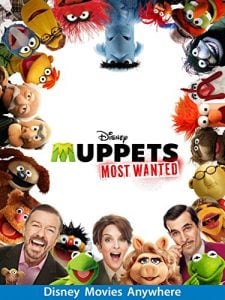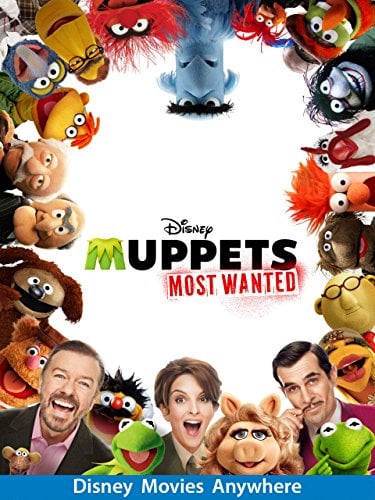 "Muppets Most Wanted" is a 2014 musical comedy film and the eighth theatrical film featuring the Muppets characters. Directed by James Bobin and produced by Walt Disney Pictures, the film serves as a sequel to "The Muppets" (2011).
The plot follows the Muppets on a European tour, which they embark on after the success of their last show. However, they soon find themselves entangled in a criminal caper when they encounter Constantine, a doppelganger frog who is the world's most dangerous criminal. Constantine, disguised as Kermit the Frog, switches places with him, while the real Kermit is wrongfully arrested and sent to a Siberian gulag.
The Muppets, oblivious to the switch, continue their tour, led by Constantine and his accomplice, Dominic Badguy (Ricky Gervais). As they perform across Europe, Constantine and Dominic plan a series of heists to steal valuable treasures. Meanwhile, Kermit must try to escape from the gulag and convince his fellow inmates, including the intimidating Nadya (Tina Fey), that he is not Constantine.
The film is filled with catchy musical numbers, humor, and celebrity cameos, as well as the signature charm and wit of the Muppets franchise. It features the beloved Muppet characters, including Miss Piggy, Fozzie Bear, Gonzo, and the rest of the gang, as they find themselves caught up in a hilarious case of mistaken identity.
"Muppets Most Wanted" received generally positive reviews from critics, praising its humor, performances, and musical numbers. The film's playful and self-aware style pays homage to classic caper films, while also celebrating the enduring appeal of the Muppets.
As with many Muppet productions, the film delivers an important message about friendship, loyalty, and the value of being true to oneself. Throughout the story, the Muppets learn the importance of working together as a team and trusting each other, while also realizing the consequences of being deceived by a smooth-talking villain.
Overall, "Muppets Most Wanted" is an entertaining and family-friendly film that captures the spirit of the beloved Muppets characters. With its mix of comedy, adventure, and musical performances, it is a joyful celebration of the enduring magic of the Muppets and their ability to entertain audiences of all ages.
---
Muppets Most Wanted Cast:
Ricky Gervais: Dominic Badguy/The Lemur
Ty Burrell: Jean Pierre Napoleon
Tina Fey: Nadya
Steve Whitmire: Kermit the Frog, Foo-Foo, Statler, Beaker, Lips, Rizzo the Rat, Link Hogthrob and the Newsman
Eric Jacobson: Miss Piggy, Fozzie Bear, Sam Eagle and Animal
Dave Goelz: the Great Gonzo, Dr. Bunsen Honeydew, Zoot, Beauregard and Waldorf
Bill Barretta: Pepé the King Prawn, Rowlf the Dog, Dr. Teeth, the Swedish Chef, Bobo the Bear, Big Mean Carl, Baby Boss, Carlo Flamingo and Leprechaun Security Guard
David Rudman: Scooter, Janice, Miss Poogy, Nigel, Bobby Benson and Wayne
Matt Vogel: Constantine, Floyd Pepper, Sweetums, Pops, Robin the Frog, Lew Zealand, Crazy Harry, '80s Robot, Camilla the Chicken and Uncle Deadly
Peter Linz: Walter and Manolo Flamingo
Louise Gold: Annie Sue
---
Muppets Most Wanted Crew:
Director: James Bobin
Producer: David Hoberman and Todd Lieberman
Music: Christophe Beck
---
Muppets Most Wanted Details
Muppets Most Wanted Trailer:
---