Here is everything you need to know about Walt Disney World's Hollywood Studios' Muppet Vision 3D show including history, fun facts, photos and more. I hope you find this listing informative and helpful!
Muppet Vision 3D | Disney World Description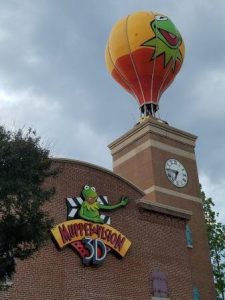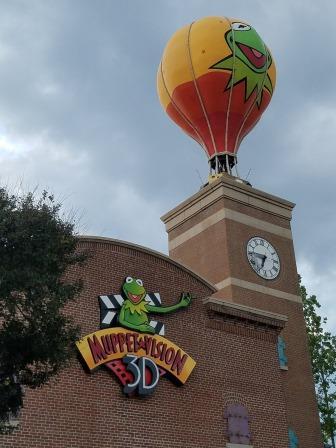 Muppet*Vision 3D is a classic 3D movie attraction located at Disney's Hollywood Studios in Walt Disney World Resort, Florida. The attraction is based on the beloved Muppets characters created by Jim Henson and features a delightful mix of live-action, 3D film, and in-theater special effects.
Guests enter the Muppet*Vision theater, which is designed to look like the Muppet Studios. The pre-show area features hilarious antics and interactions between the Muppet characters, setting the tone for the zany and comedic adventure that awaits.
Once inside the theater, guests don 3D glasses to experience the main show, which combines a live-action Muppet performance with a 3D film presentation. The story revolves around the Muppets preparing to showcase their new invention, Muppet*Vision 3D, with a little help from the bumbling and chaotic Swedish Chef, the wise-cracking Statler and Waldorf, and of course, the irrepressible Kermit the Frog and Miss Piggy.
As the show unfolds, the Muppets' antics, misfires, and humorous escapades spill out into the theater, resulting in a hilarious and entertaining experience. The 3D effects make it feel like the Muppets are right there in the theater with the audience, creating a sense of whimsy and fun that appeals to guests of all ages.
MuppetVision 3D is a timeless attraction that celebrates the charm, humor, and creativity of the Muppets, and it continues to be a favorite among Disney park-goers.
---
Muppet Vision 3D | Disney World Fun Facts
Number of people that the Muppet Vision theater holds: 564
Show length: 15 minutes
The show is actually really a 4D show rather than just a 3D movie.
---
Muppet Vision 3D | Disney World Details