Here is everything you need to know about the amazing Disney movie The Muppets including casting, reviews, fun facts and more. I hope you find this listing informative and helpful!
The Muppets Description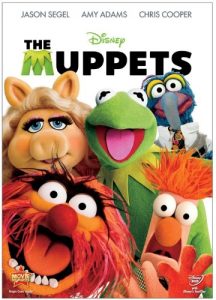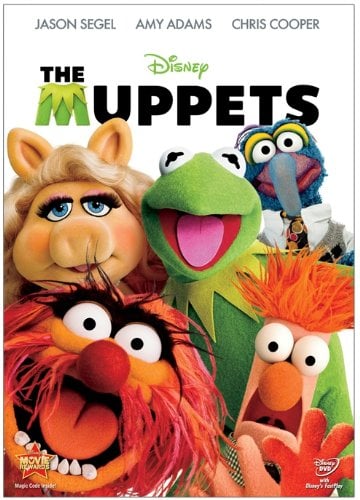 "The Muppets" is a musical comedy film released in 2011 and directed by James Bobin. The movie is the seventh theatrical film in the Muppets franchise and serves as a reboot and tribute to the beloved Muppet characters created by Jim Henson.
The story follows Walter, a puppet and Muppet fan, who embarks on a trip to Los Angeles with his brother Gary (Jason Segel) and Gary's girlfriend Mary (Amy Adams). They visit the Muppet Theater, only to find it abandoned and in disrepair. Walter overhears a plot by the villainous oil tycoon Tex Richman (Chris Cooper) to tear down the theater and drill for oil. To save the theater, Walter, Gary, and Mary seek out Kermit the Frog to reunite the Muppets, who have all gone their separate ways over the years.
The film showcases the Muppets reuniting for one last show to raise enough money to save their beloved theater. As they gather the old gang, they face various obstacles, including convincing the former Muppet stars to come out of retirement and restoring their friendship and camaraderie.
"The Muppets" combines humor, heartwarming moments, and musical performances, making it a delightful and nostalgic experience for both longtime Muppet fans and new audiences. The film is known for its witty dialogue, catchy songs, and the charm of the Muppet characters, who break the fourth wall and interact with the audience throughout the film.
The movie received critical acclaim and was a commercial success, grossing over $165 million worldwide. It also won an Academy Award for Best Original Song for "Man or Muppet," written by Bret McKenzie.
"The Muppets" successfully reintroduced the Muppets to a new generation and reignited interest in the classic characters. It captures the spirit of the original Muppet movies while adding a modern twist, making it a beloved addition to the Muppets franchise and a favorite among fans of all ages.
---
The Muppets Cast:
Jason Segel: Gary
Amy Adams: Mary
Chris Cooper: Tex Richman
Rashida Jones: Veronica
Jack Black: Himself
Zach Galifianakis: Hobo Joe
Jim Parsons: Human Walter
Ken Jeong: Punch Teacher host
Alan Arkin: Muppet Studios Tour Guide
Bill Cobbs: Grandfather
Eddie Pepitone: Postman
Kristen Schaal : the Anger Management Group moderator
Eddie "Piolín" Sotelo: Univision Executive
Donald Glover: a Junior CDE Executive
Sarah Silverman: a Mel's Drive-In restaurant greeter.
Dahlia Wangort: FOX Executive
Michael Albala: NBC Executive
Aria Noelle Curzon: Marge
Steve Whitmire: Kermit the Frog, Beaker, Statler, Rizzo the Rat, Link Hogthrob, Lips, and the Muppet Newsman
Eric Jacobson: Miss Piggy, Fozzie Bear, Animal, Sam Eagle, and Marvin Suggs
Dave Goelz: Gonzo the Great, Dr. Bunsen Honeydew, Zoot, Beauregard, Waldorf, and Kermoot
Bill Barretta: Rowlf the Dog, the Swedish Chef, Dr. Teeth, Pepé the King Prawn, Bobo the Bear, Mahna Mahna, Behemoth, Beautiful Day Monster, Gary Muppet, and Lead Hobo
David Rudman: Scooter, Janice, Miss Poogy, Wayne, Bobby Benson, and Singing Food
Matt Vogel: Floyd Pepper, Camilla the Chicken, Sweetums, '80s Robot, Lew Zealand, Uncle Deadly, Crazy Harry, Roowlf the Dog, Janooce, and Snowth
Peter Linz: Walter, Mutation, Droop, Nigel, Singing Food, and Snowth; Hippie (voice)
---
The Muppets Crew:
Director: James Bobin
Producers: David Hoberman and Todd Lieberman
Music: Christophe Beck
---
The Muppets Details
The Muppets Trailer:
---