Here is everything you need to know about the amazing Disney series Muppets Now including casting, episodes, fun facts and more. I hope you find this listing informative and helpful!
Muppets Now Description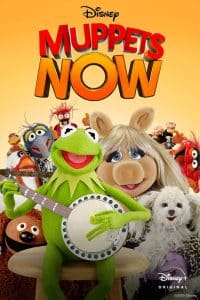 "Muppets Now" is a short-form unscripted series featuring the iconic Muppet characters. The show premiered on Disney+ on July 31, 2020, as part of the streaming service's original content lineup.
Unlike the classic "Muppet Show" or the previous "Muppet Babies" animated series, "Muppets Now" is a more modern take on the Muppets, combining elements of a variety show, sketch comedy, and a mockumentary-style format. The series is designed to be fast-paced and showcases the Muppets' trademark humor and antics.
"Muppets Now" is structured as a series of webisodes, with each episode presenting different segments hosted by various Muppet characters. These segments include "Mup Close & Personal," where the Muppets interview celebrity guests, "Lifestyle with Miss Piggy," featuring the diva herself sharing her lifestyle tips, and "Muppet Masters," where the Muppets learn new skills from real-world experts.
The show's format allows for a mix of classic Muppet humor, celebrity guest appearances, and contemporary pop culture references. The Muppet characters often interact with each other through video conferencing and other modern technologies, reflecting the current digital age.
The series captures the essence of the Muppets' charm and wit, appealing to both long-time fans and new audiences. It continues the tradition of showcasing the Muppets' creativity, camaraderie, and commitment to entertaining viewers of all ages.
---
Muppets Now Details:
Year of Debut: 2020
Type of Series: Live-Action
TV Channel/Platform: Disney+
Muppets Now Trailer: