Pepe the King Prawn (The Muppets)
Last Updated on: February 14th, 2023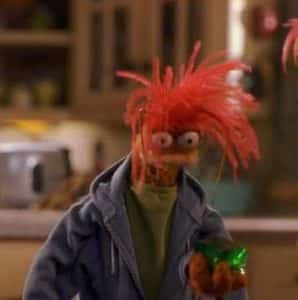 Who is Pepe the King Prawn?
Pepe the King Prawn is a fictional character from the Disney animated series "Muppet Show." He is a Muppet character who is part of the Muppets cast, and is known for his heavy Spanish accent, his quick wit and his love of flamenco dancing. He is a king prawn puppet and is one of the most popular Muppet characters. He is often seen as the comic relief, and his catchphrase is "¡Hola!" Pepe is voiced by Bill Barretta, who also performs other Muppets characters such as Bobo the Bear and Johnny Fiama.
The Collection:
Here is the Internet's largest collection of Pepe the King Prawn -related movies, TV shows, toys and other products. As always, new pieces are added to this collection regularly.
Show Appearances
---
---