Here is everything you need to know about the amazing Tusker House Restaurant restaurant at Walt Disney World's Disney's Animal Kingdom including history, reviews, fun facts, photos and more. I hope you find this listing informative and helpful!
Tusker House Restaurant | Disney World Description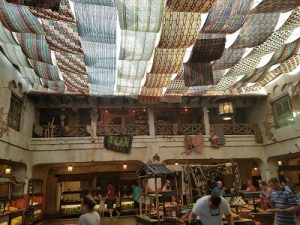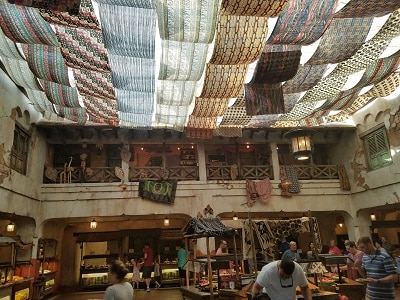 Tusker House Restaurant is a table-service restaurant located in the Africa area of Disney's Animal Kingdom theme park in Walt Disney World. The restaurant offers a unique dining experience with a focus on African flavors and a character dining experience featuring some of Disney's most beloved characters.
The menu at Tusker House features a variety of African-inspired dishes, including a selection of soups, stews, salads, and grilled meats. Guests can enjoy items such as peri-peri chicken, beef and pork ribs, curry vegetable stew, and coconut rice.
One of the highlights of dining at Tusker House is the character experience. Guests can meet characters such as Mickey Mouse, Minnie Mouse, Donald Duck, and Goofy, all dressed in safari gear. The characters make their way around the dining room to interact with guests and take photos.
Tusker House is open for breakfast, lunch, and dinner. The breakfast menu features classic breakfast items with an African twist, such as a breakfast platter with scrambled eggs, bacon, sausage, and spiced potatoes. The lunch and dinner menus offer a selection of meat and vegetarian options, with many dishes suitable for sharing.
Overall, Tusker House Restaurant is a great option for guests who want to enjoy a unique dining experience with a focus on African flavors and the opportunity to meet some of their favorite Disney characters. It's a great choice for families who want to make the most of their time at Disney's Animal Kingdom theme park and create special memories with their loved ones.
---
Tusker House Restaurant | Disney World Details
---
Tusker House Restaurant | Disney World Reviews