Disney's Hollywood Studios
Last Updated on: March 2nd, 2023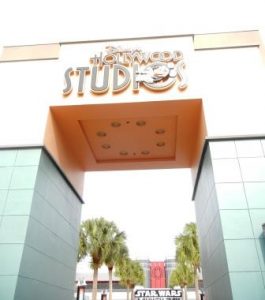 Disney's Hollywood Studios is the third of four major theme parks at the Walt Disney World Resort in Florida having opened on May 1, 1989 (as Disney-MGM Studios Park). The park has an animation and movie theme after having opened as a fully-functioning movie production studio.
Park Areas:
Disney's Animal Kingdom is comprised of seven differently themed areas:
Park Address:
351 S Studio Dr, Lake Buena Vista, Florida 32830
Articles, Features and Directory Items:
Here is your complete guide to Walt Disney World's Disney's Hollywood Studios including attractions, restaurants, shows and rides past, present and future. As always, new pieces are added to this collection regularly.
Park Attractions
---
---
---
---
---
---
---
---
---
---
---
---
---
---
---
---
---
---
---
---
---
---
---
---
---
---
---
---
---
---
---
---
---
---
---
---
---
---
---
---
---
---
---
---
---
---
---
---
---
---
---
---
---
---
---
---
---
---
---
---
---
---
---
---
---
---
---
---
---
---
---
---
---
---
---
---
---
---
---
---
---
---
---
---
---
---
---
---
---
---
---
---
---
---
Related Products
---
---
---
---
---
---
---
---
---
---
---
---
---
---
---
---
---
---
---
---
---
---
---
---
---
---
---
---
---
---
---
---
---
---
---
---
---
In the News
---