Disney's Hollywood Studios Info News and Attractions
Last Updated on: November 14th, 2023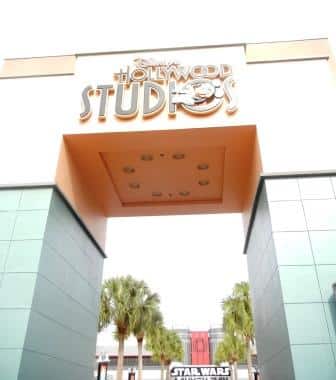 Disney's Hollywood Studios is one of the four theme parks at the Walt Disney World Resort. It is a celebration of the magic of showbiz and the glitz and glamour of Hollywood.
Park History:
Disney's Hollywood Studios, originally known as Disney-MGM Studios, first opened its gates on May 1, 1989. The park was a collaboration between The Walt Disney Company and Metro-Goldwyn-Mayer (MGM) Studios, with the intention of creating a working film and television production studio and a theme park that showcased the magic of the entertainment industry.
At its inception, Disney-MGM Studios featured a backlot tour that allowed guests to go behind the scenes of film and television production. The park also had a partnership with MGM Studios, which allowed them to use MGM movie and television properties for attractions and shows.
In 2008, the park's name was changed to Disney's Hollywood Studios to better reflect its focus on the entertainment industry and to differentiate it from the actual MGM Studios. Over the years, Disney's Hollywood Studios underwent significant expansions and transformations, with the addition of new lands and attractions.
Overview:
Disney's Hollywood Studios is themed as a working Hollywood studio backlot, offering guests a glimpse into the world of showbiz, filmmaking, and movie magic. The park is divided into several themed areas, each with its own unique attractions and experiences.
Hollywood Boulevard serves as the park's main entrance and leads guests to the iconic Chinese Theatre, home to Mickey & Minnie's Runaway Railway, a state-of-the-art dark ride.
Echo Lake features attractions inspired by classic films, including Star Tours: The Adventures Continue, a thrilling 3D motion simulator attraction set in the Star Wars universe.
Toy Story Land immerses guests into the world of Andy's backyard, featuring attractions like Slinky Dog Dash, Alien Swirling Saucers, and Toy Story Mania, an interactive 4D shooting game.
Sunset Boulevard houses some of the park's most thrilling attractions, including The Twilight Zone Tower of Terror, a spine-chilling drop tower ride, and Rock 'n' Roller Coaster Starring Aerosmith, a high-speed indoor roller coaster.
Star Wars: Galaxy's Edge, an immersive land set in the Star Wars universe, transports guests to the planet Batuu and features attractions like Millennium Falcon: Smugglers Run and Star Wars: Rise of the Resistance.
Animation Courtyard is home to attractions like Voyage of the Little Mermaid and Disney Junior Dance Party, as well as the Walt Disney Presents exhibit, which showcases the history and future of Disney animation and storytelling.
Throughout the day, Disney's Hollywood Studios offers live performances, parades, and character meet and greets, allowing guests to interact with their favorite Disney and Star Wars characters.
Disney's Hollywood Studios is also known for its nighttime spectaculars, including Fantasmic!, a mesmerizing show that combines live-action performances, water projections, and fireworks.
With its focus on the magic of showbiz, immersive lands, and thrilling attractions, Disney's Hollywood Studios invites guests to step into the spotlight and experience the enchantment of the entertainment industry firsthand.
Disney's Hollywood Studios Areas:
Disney's Hollywood Studios is comprised of seven differently themed areas:
Disney's Hollywood Studios Address:
351 S Studio Dr, Lake Buena Vista, Florida 32830
Articles, Features and Directory Items:
Here is your complete guide to Walt Disney World's Disney's Hollywood Studios including attractions, restaurants, shows and rides past, present and future. As always, new pieces are added to this collection regularly.
Park Attractions
---
---
---
---
---
---
---
---
---
---
---
---
---
---
---
---
---
---
---
---
---
---
---
---
---
---
---
---
---
---
---
---
---
---
---
---
---
---
---
---
---
---
---
---
---
---
---
---
---
---
---
---
---
---
---
---
---
---
---
---
---
---
---
---
---
---
---
---
---
---
---
---
---
---
---
---
---
---
---
---
---
---
---
---
---
---
---
---
---
---
---
---
---
---
Related Products
---
---
---
---
---
---
---
---
---
---
---
---
---
---
---
---
---
---
---
---
---
---
---
---
---
---
---
---
---
---
---
---
---
---
---
---
---
---
---
In the News
---