Here is everything you need to know about Walt Disney World's Hollywood Studios' Walt Disney Presents attraction including history, fun facts, photos and more. I hope you find this listing informative and helpful!
Walt Disney Presents | Disney World Description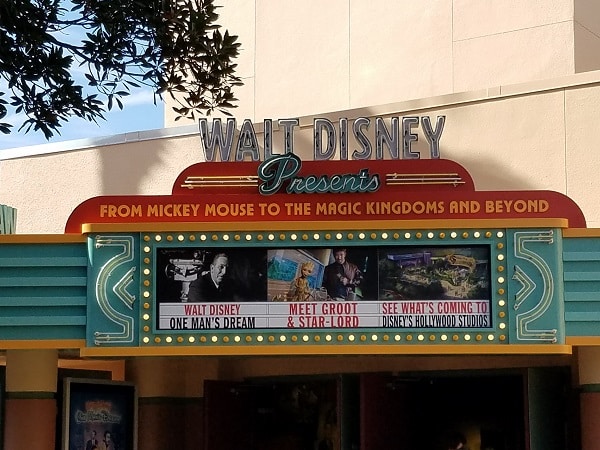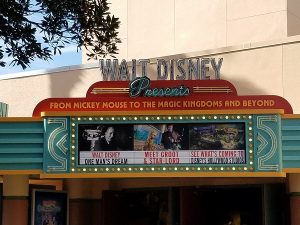 In Walt Disney Presents, explore Walt Disney's legendary creative legacy through a fascinating multimedia journey that includes rare artifacts.
Follow in the Footsteps of Walt Disney
Behold rare, never-before-seen props, models, sketches and more during a self-guided gallery tour.
Specially created to commemorate the 100th anniversary of Walt's birth, Walt Disney: One Man's Dream invites you to discover the man behind the mouse, his many achievements and his ongoing legacy.
A Treasure Trove from the Disney Vault
Discover a vivid and intimate portrait of Walt through the presentation of over 400 artifacts featuring one-of-a-kind animation art, paintings, storyboards, photos, models, props, costumes and set pieces, including:
Walt Disney's 2nd-grade school desk
Audio and film clips that contain previously unseen footage and interviews with Walt Disney
Vintage Disney toys and merchandise
"Granny Kincaid's Cabin," Walt's first attempt at a 3D miniature environment
"The Dancing Man," Walt's first animated figure and precursor to the Audio-Animatronics technology he would soon pioneer
The original Audio-Animatronics Abraham Lincoln figure from the 1964 New York World's Fair
Mickey Mouse Club props and costumes
The model of Main Street, U.S.A. from Disneyland Resort
Jungle Cruise and Spaceship Earth models
Mary Poppins costumes
Peter Pan's Flight ride vehicle models
The planning model for Disney's California Adventure theme park
Scaled replicas of Sleeping Beauty Castle in Disneyland Resort and Disneyland Paris Resort
The Tree of Life model from Disney's Animal Kingdom park
A Film Tribute in Walt's Own Words
After your gallery tour, watch a heartfelt 15-minute film hosted by Julie Andrews.
Relive the life and times, the trials and tribulations of a creative visionary, utilizing rare audio recordings. Listen to Walt recount his story over historic film footage and home movies never before made available to the public. Discover how a hard-working dreamer touched the lives of so many around the globe.
Continuous Daily Screenings
The film plays repeatedly throughout the day in the theater at the back of the exhibition gallery. Seating is on a first-come, first-served basis.
On occasion, screenings are preempted by sneak previews of upcoming Disney feature films. (source)
---
Walt Disney Presents | Disney World Details
---