Hollywood Studios Animation Courtyard
Last Updated on: May 31st, 2023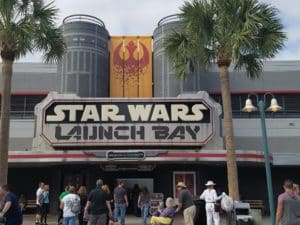 Animation Courtyard is a themed area located within Disney's Hollywood Studios theme park at the Walt Disney World Resort in Florida. The area is designed to showcase the art of animation and the process of creating animated films, featuring a variety of attractions and experiences that are centered around Disney's animated characters and movies. Animation Courtyard features several attractions such as the Walt Disney Presents, an attraction that takes guests on a journey through the history of Disney animation, and the Sorcerer's Hat, a giant hat-shaped structure that serves as the icon of the area. The area also features several live entertainment options such as the Disney Junior Dance Party, a live show featuring popular Disney Junior characters, and the Disney on Broadway Concert Series, featuring performances from Broadway productions of Disney musicals. The area also includes dining options such as the Disney Junior Play 'n Dine at Hollywood & Vine, a character dining experience featuring Disney Junior characters, and the Hollywood Scoops, an ice cream shop.
Your complete guide to each of the rides, attractions, restaurants and shows, past and present in Walt Disney World's Hollywood Studios' Animation Courtyard area.
Below is a rundown of everything you can find in this land. click on a listing to find out a ton more details about it.
---
---
---
---