Here is everything you need to know about the amazing Star Wars: Rise of the Resistance ride at Walt Disney World's Disney's Hollywood Studios including history, reviews, fun facts, photos and more. I hope you find this listing informative and helpful!
Star Wars: Rise of the Resistance | Disney World Description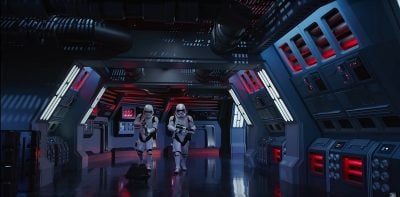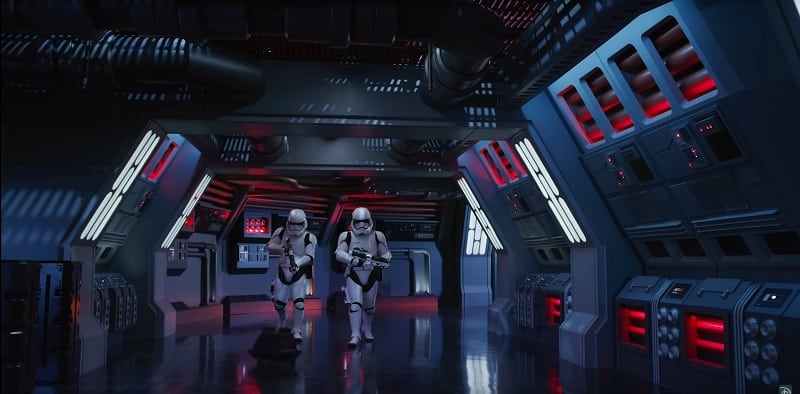 Rise of the Resistance is an extraordinary and highly acclaimed attraction located at Disney's Hollywood Studios in Walt Disney World Resort, Florida. It is part of Star Wars: Galaxy's Edge, an immersive and expansive land that brings the beloved Star Wars universe to life.
The attraction offers a groundbreaking and multi-dimensional experience that blurs the lines between storytelling and reality. Rise of the Resistance puts guests right in the middle of an epic battle between the Resistance and the First Order, allowing them to become active participants in the Star Wars saga.
The adventure begins as guests join the Resistance and receive a mission to rendezvous with General Leia Organa. They board a transport ship, but things take an unexpected turn when they are captured by the First Order and brought aboard a Star Destroyer. The awe-inspiring and jaw-dropping moment occurs when the doors open, revealing the massive hangar bay of the First Order Star Destroyer with life-size AT-AT walkers and stormtroopers.
From that point on, guests embark on a thrilling escape mission, dodging blaster fire, and facing Kylo Ren in a lightsaber duel. The attraction seamlessly integrates multiple ride systems, 3D screens, practical effects, and animatronics to create an immersive and immersive experience unlike any other.
One of the most impressive aspects of Rise of the Resistance is its ability to seamlessly blend storytelling and technology, allowing guests to feel like they are part of the Star Wars universe. The attraction received widespread acclaim for its innovative design, attention to detail, and heart-pounding action.
---
Star Wars: Rise of the Resistance | Disney World Details
Star Wars: Rise of the Resistance | Disney World Experience:
---
Star Wars Character(s) in this Post:
BB-8