Here is everything you need to know about the amazing Star Wars: Rise of the Resistance ride at Walt Disney World's Disney's Hollywood Studios including history, reviews, fun facts, photos and more. I hope you find this listing informative and helpful!
Star Wars: Rise of the Resistance | Disney World Description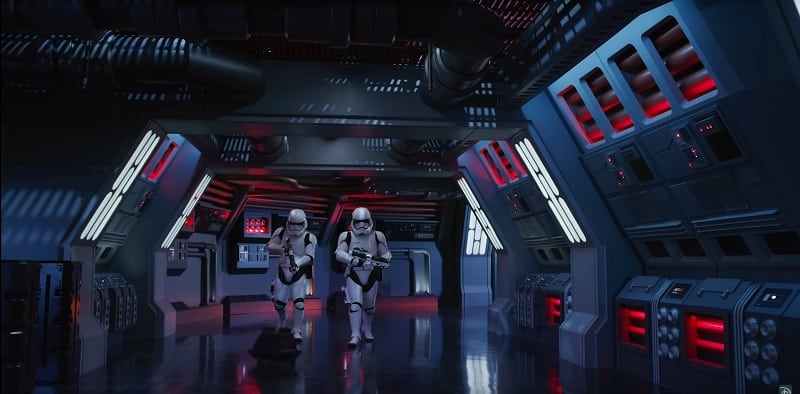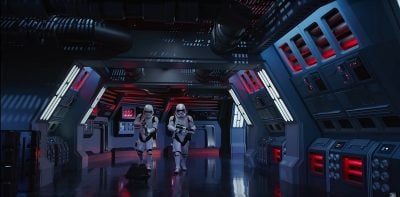 According to Disney, "guests will traverse the corridors of a Star Destroyer and join an epic battle between the First Order and the Resistance – including a faceoff with Kylo Ren – when Star Wars: Rise of the Resistance opens Dec. 5, 2019, at Walt Disney World Resort in Florida and Jan. 17, 2020, at Disneyland Resort in California. At 14 acres each, Star Wars: Galaxy's Edge at Disneyland, now open, and at Disney's Hollywood Studios, opening Aug. 29, 2019, is Disney's largest single-themed land expansion ever. "
Ride Features:
Disney recently released a fair amount of updates about the ride in preparation for Galaxy's Edge's opening. Here are all the new ride details (source):
Guests will join the Resistance and depart from Batuu in a transport ship to meet General Leia Organa at a secret rendezvous point. However, on their way to the hidden base, guests are intercepted and taken prisoner by the First Order as their ship is drawn into the hangar bay of a Star Destroyer. The action then ramps up as guests seek to escape the clutches of Kylo Ren and the First Order.
Star Wars: Rise of the Resistance will bring guests face to face with some of their favorite Star Wars characters, including Resistance heroes Rey, Poe and Finn, as well as Kylo Ren and General Hux of the First Order.
Star Wars: Rise of the Resistance is one of the largest attractions Disney has ever created. Its massive show building is a world unto itself, housing two full-sized AT-AT walkers and a Star Destroyer hangar bay – complete with a TIE fighter and a garrison of Stormtroopers – plus more thrills and surprises.
Walt Disney Imagineering will combine multiple ride systems to tell the story of Star Wars: Rise of the Resistance. In one sequence, a new simulator experience will give the sensation to guests they are falling from space to crash land on Batuu.
During a portion of the experience, guests will race through a Star Destroyer in a trackless ride vehicle featuring an onboard droid that reacts to its surroundings.
---
Star Wars: Rise of the Resistance | Disney World Details
Star Wars: Rise of the Resistance | Disney World Experience:
---
Star Wars Character(s) in this Post:
BB-8