Here is everything you need to know about the amazing Docking Bay 7 Food and Cargo restaurant at Walt Disney World's Disney's Hollywood Studios including history, reviews, fun facts, photos and more. I hope you find this listing informative and helpful!
Docking Bay 7 Food and Cargo | Disney World Description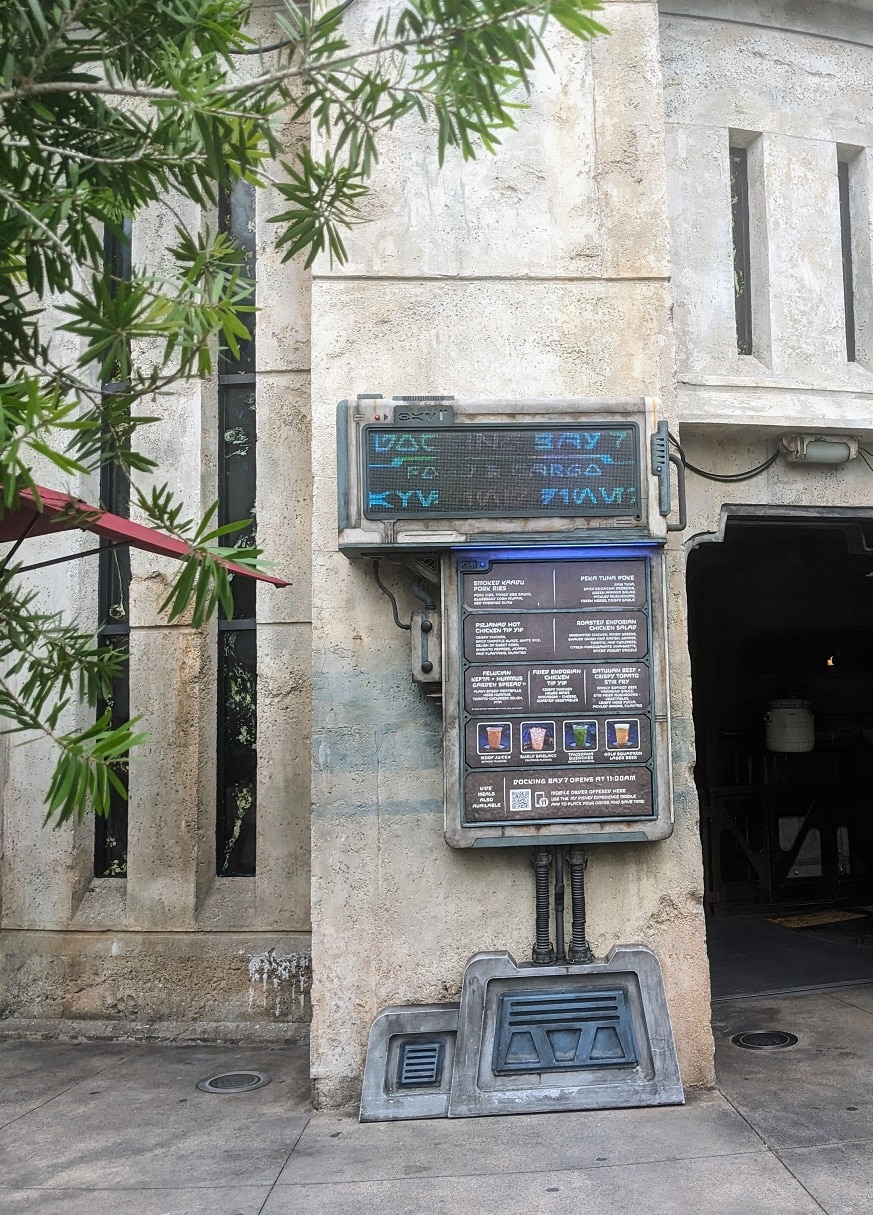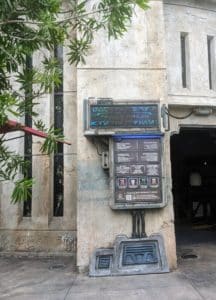 At Docking Bay 7 Food and Cargo, housed in a working hangar bay, choose from a variety of dishes prepared with ingredients from across the galaxy—all of it delicious, but none of it familiar. Chef Strono "Cookie" Tuggs has docked a food freighter loaded with fresh supplies and he's ready to satisfy the appetites of visitors and locals alike with an array of exotic offerings. His planet-hopping travels allow him to prepare fare with unusual flavors that delight customers.
Once you've got your grub, sit inside the spacious hangar, or grab a table in the rustic outdoor seating area surrounded by the crumbling walls of the old marketplace.
---
Docking Bay 7 Food and Cargo | Disney World Details
---
Docking Bay 7 Food and Cargo | Disney World Reviews
---