Here is everything you need to know about Walt Disney World's Hollywood Studios' For the First Time in Forever A Frozen Sing-Along Celebration show including history, fun facts, photos and more. I hope you find this listing informative and helpful!
Description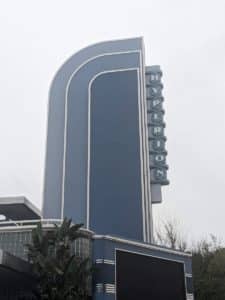 "For the First Time in Forever: A Frozen Sing-Along Celebration" is an enchanting live show at Disney's Hollywood Studios theme park in Walt Disney World Resort, Florida. The show opened on July 5, 2014, and has since become a beloved and highly popular attraction, particularly among fans of Disney's animated film "Frozen."
The show takes place in the Hyperion Theater, located on Echo Lake, and is presented by the characters Anna, Elsa, and Kristoff from "Frozen." The premise of the show is that the royal historians of Arendelle are retelling the story of "Frozen" in a fun and comedic way, inviting guests to join in the singing and celebrate the magic of the film.
Throughout the performance, the royal historians interact with the audience and encourage everyone to sing along to beloved songs from "Frozen," including "Let It Go," "Do You Want to Build a Snowman?," "For the First Time in Forever," and more. The theater is filled with the voices of guests of all ages as they joyfully join in the musical celebration.
The show features impressive special effects, stunning visuals, and talented performers who bring the characters to life on stage. It also includes moments of humor and improvisation, making it a delightful and engaging experience for both "Frozen" fans and newcomers alike.
"For the First Time in Forever: A Frozen Sing-Along Celebration" is a fantastic way to relive the magic of "Frozen" in an interactive and immersive setting. The show is suitable for all ages and offers a heartwarming experience that leaves guests singing and smiling as they leave the theater.
---
Fun Facts
This show was originally housed in the Premiere Theater in the (now extinct) Streets of America section. It was moved to the Hyperion Theater in 2015 due to the construction of Star Wars: Galaxy's Edge.
---
Important Details