Here is everything you need to know about the amazing Disney movie Frozen 2 including casting, reviews, fun facts and more. I hope you find this listing informative and helpful!
Frozen 2 Description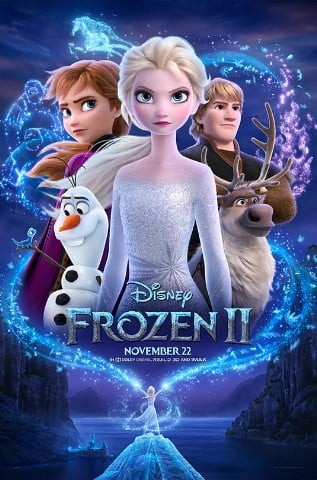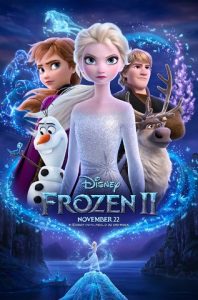 Why was Elsa born with magical powers? What truths about the past await Elsa as she ventures into the unknown to the enchanted forests and dark seas beyond Arendelle? The answers are calling her but also threatening her kingdom. Together with Anna, Kristoff, Olaf and Sven, she'll face a dangerous but remarkable journey. In "Frozen," Elsa feared her powers were too much for the world. In "Frozen 2," she must hope they are enough.
---
Frozen 2 Fun Facts
The film's release date, November 22, 2019, marked the sixth anniversary of the original Frozen's release.
The film's budget was around $150 million.
Frozen 2 is the first animated feature film ever to be digitally mastered in Dolby Vision and Dolby Atmos.
The filmmakers traveled to Norway, Finland, and Iceland for inspiration when creating the film's setting and characters.
Evan Rachel Wood, who plays Queen Iduna, recorded a cover of the song "All Is Found" for the end credits.
Sterling K. Brown, who plays Lieutenant Destin Mattias, wrote a letter to himself as a child, which he used to inform his portrayal of the character.
The filmmakers consulted with the Sami people of Scandinavia to ensure that the portrayal of the Northuldra people was culturally accurate and respectful.
The film features a water spirit named the Nokk, which is based on Scandinavian folklore.
The song "Into the Unknown" was initially written for Elsa to sing while walking through the ice palace in the first Frozen movie.
The animators used a new technology called Swoop to create Elsa's flowing dress and hair, which allows for more natural movement.
---
Frozen 2 Crew:
Directed by: Jennifer Lee, Chris Buck
Produced by: Peter Del Vecho
Screenplay by: Jennifer Lee and Allison Schroeder
Music: Christophe Beck
---
Frozen 2 Details
Movie Studio: Disney
Year Released: 2019
Type of Movie: Animated
Box Office: $1.449 billion
Awards: Nominated for Academy Award; Nominated for Golden Globes
Frozen 2 Trailer:
---