Here is everything you need to know about the amazing The Trolley Car Café at Walt Disney World's Disney's Hollywood Studios including history, reviews, fun facts, photos and more. I hope you find this listing informative and helpful!
The Trolley Car Café | Disney World Description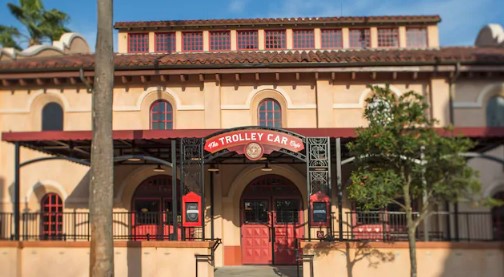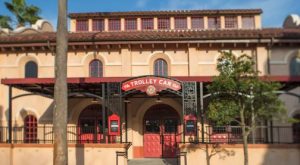 The Trolley Car Café is a quick-service restaurant located at Disney's Hollywood Studios theme park at Walt Disney World. The restaurant is designed to resemble a classic Hollywood trolley car station and features a variety of coffee, tea, and pastry options.
The menu at The Trolley Car Café features a variety of coffee drinks, including lattes, cappuccinos, and iced coffees. There are also a variety of pastries, including muffins, croissants, and bagels. Some of the most popular items include the Hollywood Brown Derby Grapefruit Cake and the seasonal specialty drinks.
The Trolley Car Café features a nostalgic design with decor inspired by Hollywood's Golden Age, including vintage posters and a trolley car. The restaurant is open for breakfast, lunch, and dinner and accepts both cash and credit cards. It is a popular dining destination for guests visiting Hollywood Studios and is located on Hollywood Boulevard, near the park's main entrance. The restaurant also features outdoor seating with views of the park's iconic Chinese Theater.
---
The Trolley Car Café | Disney World Details
---
The Trolley Car Café | Disney World Reviews
---